UPDATE 32 - SUPLEX
Posted by: Spilt Milk Studios on steam_community_announcements January 11, 2019
It's been a week. Oh boy it's been a week. If you've no idea, I ask you to google 'spatialOS' 'Improbable' and 'Unity'.

Tl;dr we were told we'd have to shut the servers down, so we did, but then it turns out we were told wrong, so we brought them back up. Then we decided – screw it. Let's push out the update we were planning before the whole crapshoot.

Suffice to say, if you've ever liked what we make, want to support indie games, or want to maybe tip the karmic balance back towards us after so much stress, anxiety, pain, worry, torment, and straight CRAP we've had to deal with these past few days then please consider the following:

- leaving us a review here on Steam
- telling a friend and getting them to join in the fun with us

Want to play? Hit up www.playlazarus.com and claim a steam key right now. The servers are live 24/7!

Want to chat to us? Hit up discord.gg/spiltmilk and let us know what you want to see in the game!

We've filled up our lovely wiki over at https://lazarus.gamepedia.com/Lazarus_Wiki - please do pop in and check it out, help us fill in any gaps, or let us know what it's missing!



NEW & TWEAKED!



- The Wipe set to 7 days, to begin testing how we want the game to be when live. We're excited about this because it means longer, harder and more meaningful testing of the servers!

- We've added a bit of snazzy ceremony around capturing Xenotaphs, to make it more obvious, and more of a reward.




- We've made the Rammer System particles much more cool looking! It was too close to the Shield in look, plus didn't seem dangerous enough to us. Not to mention a broken asset that has been addressed.




- We've tweaked the visuals on the Drone Shielder, to make it more different to the Human equivalent.




- We've tweaked the particle that plays when you get hit by anything, making it much more obvious and hopefully making combat seem more fair/easy to read.

- We've tweaked the visuals on the Territory Capture Bar to be more vibrant and in line with the rest of the visuals.




- We've tweaked the Energy Bar in the bottom right of the player's HUD. It's now Yellow rather than blue, and to keep it readable the text is now black. It might look strange initially, but it's much better now! We also tweaked the colours of the little HP and Energy icons next to the bars as they were a bit pale before.




- We've tweaked the values of MEV for Equipping Systems to your Ship. Most of the Core Systems now cost 50 M, E or V. Most Passive are 100, Actives 150 and… you guessed it… Specials are 200.

- We've tweaked the Progression (this is ongoing) so that things are currently a lot simpler and hopefully clearer. Levelling up (with Lazarene) is the same across all Systems. Between Levels 1-5, it costs 1000 Lazarene, while Levels 6-10 are 2000 each Level. This might be a bit cheap for now, but the intent is set. Ranking up (with Tokens) has been taken the other way, with every System costing more than they did previously. Similarly, all Systems cost the same per Rank (so a Rank 2 Blaster is the same cost as a Rank 2 Turret), and we're using a geometric increase between Rank. Again, the exact prices will be played with, but the intent is what we're happy with for now. We're super keen to hear the feedback on these changes.

- We've added new particles to the scene. Now there is Asteroid Dust and also Star Dust on various layers, which really helps us communicate speed and movement across the entire game. It was really weird without it, and we're super happy to see it back in. You can also turn these off and on individually in the Settings Menu.

- We've fixed the Main Menu Music! Yay for the Theme Tune!

- We've added sound effects for when you Repair a damaged Ship, or choose to Pilot a different Ship

- We've added sound effects for when you Level or Rank up a System on the Tech screen, as well as spending Tokens.

- We've gone through EVERY screen in the game and made sure that Mass, Energy and Void are shown in that order. It's all MEV, after all! The only element waiting for this fix is the Shopkeeper Ourobean when he charges you for systems that cost more than just one resource.

- The Death screen and Dock screen no longer show out of date information like player kills, score, distance travelled and deaths.

- Pug now awards your Lazarene from a live data sheet, meaning we can rebalance the tutorial without a new build, and in real time.




FIXED!



- Fixed a bug that meant occasionally players and AI could not capture territory.

- We've fixed a bug that meant Turret bullet visuals were not showing. Currently they're a bit placeholder still, expect them to be made much nicer in the next update.

- We fixed an issue that meant it was possible to hit the PLAY button during the Loot Crate opening ceremony, meaning you missed seeing what you got.

- We fixed an issue that meant sometimes Crates would not check against all their potential Skins, and the rewards doled out were, as a result, skewed.

- We fixed the issue that meant toggling the Map to full screen during the Dock transition messed it up visually when you come back out of the Xenotaph.

- We fixed a bug that meant when you connected to a server, there was a brief (1 or 2 frame) error message that popped up. Annoying but trivial.

- WE THINK we've fixed all the ways you could get your Mass into negative counts (by teleporting too much/at the wrong time). Let us know if it ever happens!



KNOWN ISSUES:



- We're aware of an issue that means the Map gets… WEIRD. Basically, it was to do with the Wipe getting 'stuck' and players being let back into a world that had not properly been wiped and repopulated. We're tracking down the source, and it rarely happens, but seeing as the Wipe is now every 7 days we can damage control until we have a confirmed fix. Just let us know if you see it happen!

- Sometimes Asteroids and Enemies will take 0 damage, as well as sometimes deal 0 damage. We're investigating, and it's very rare.

- Asteroid movement can be unpredictable/downright strange when they spawn in after being broken up. They can rubber band backwards and forwards a lot in a short time.

So! Despite all the setbacks this week we've delivered yet another monster update. Please do fire it up, help us confirm these fixes, and of course come and join us on our Discord (discord.gg/spiltmilk) to tell us what else you want fixing or adding to the game! As ever, keep your eyes peeled for the next big update, which will be in a couple of weeks!

Other Lazarus News
---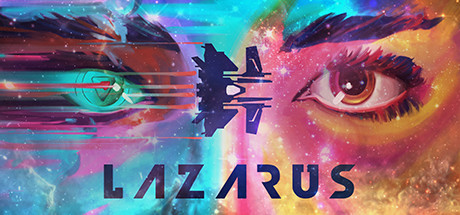 Lazarus - May 2, 2019
As you know from reading our [url=discord.gg/spiltmilk]Discord[/url], due to a bug introduced to SpatialOS, we had to delay this update, but finally we're pushing it live! The original post is as follows…
Further Back
Lazarus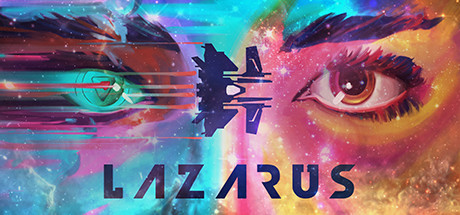 Lazarus is a lightning-fast action mmo for thousands of players in a shared & persistent open world, where you battle for supremacy against alien factions in a truly living world that never sleeps. In Open Alpha right now, sign up on the website to play and help us make it better!
Developer: Spilt Milk Studios Ltd
Publisher: Spilt Milk Studios Ltd