Help the charity with Irony Curtain My Brother Rabbit!
Posted by: Artifex Mundi on steam_community_announcements January 10, 2019


There are very few things as great as the Matryoshkan Nation - but The Great Orchestra of Christmas Charity - WOŚP - is definitely one of them. It's a Polish charity dedicated to improving medical care for the youngest and oldest patients - if you'd like you can read more about them at the English WOŚP website.

Long story short - for 27 years now they have been running a fundraiser in order to help provide equipment to hospitals, improve neonatological and senior patient care and even provide CPR lessons in schools. In that time the organization has raised 825 million PLN - that is roughly 198 million EUR!

This year we have decided to join this grand cause by submitting two auctions featuring unique and interesting items, which you will not find anywhere else.


You can bid on two auctions - one is My Brother Rabbit themed, the other is all about Irony Curtain:

1. IRONY CURTAIN AUCTION




You get:





a guided communism-themed tour in Krakow, Poland in the company of the developers of Irony Curtain

the Irony Curtain game (when it's out)

all and every Irony Curtain gadget ever produced and ever to be produced

a deerstalker-type hat called ushanka with an Irony Curtain Pin

Matryoshkan flag, 90cmx120cm

two Irony Curtain matryoshka cups




as a bonus - eternal glory and the approval of the Supreme Leader of Matryoshka!

2. MY BROTHER RABBIT AUCTION



You get:





the My Brother Rabbit game

a plushie, artbook with a dedication from the whole team

a studio visit and an opportunity to attend a creative workshop with MBR lead artist Łukasz Sałata

all Artifex Mundi games for Steam

a limited, box edition of the game




All auctions run till Jan 21st, 12:15:10!

Join in today and become a proud supporter of WOŚP! There are many awesome rewards to gain, but the biggest one is supporting a good cause!
Other 9 Clues: The Secret of Serpent Creek News
---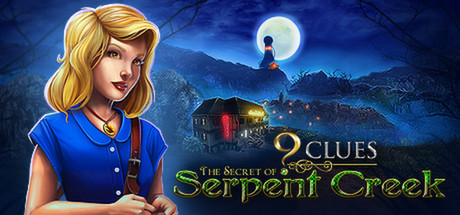 9 Clues: The Secret of Serpent Creek - June 25, 2019
Here comes another glorious update! If you appreciate our work for the bestest country in the world, don't forget to leave a Steam review!
Further Back
9 Clues: The Secret of Serpent Creek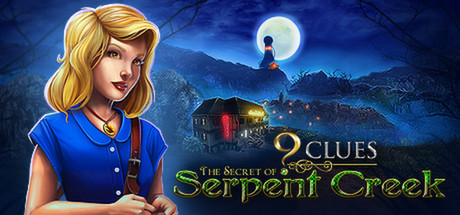 Save your missing friend and reveal the corruption of the town's citizens to stop an evil plot to bring the evil Snake God back to our world.
Developer: Tap It Games
Publisher: Artifex Mundi