Status Update #1: Story is Dan
Posted by: Monsters on steam_community_announcements January 11, 2019
The night was brighter than usual. The clock struck midnight and the crowd erupted. Amidst the celebrations for this glorious new year, a pale creature known as game developer stood apart. Hand on his keyboard, he whispered: "I swear to write more blog posts this year!".

So here I am, with the first update of 2019!!



Uhm… amusing. So? What's up?



We recently hit a very important milestone. The story is 100% done!!!

I don't want to give out any spoilers but it is an epic storyline that plays out through several years! (drools).

In the process of creating the story we wrote lore going back millennia (which we might release as a short story or comic before launch), we designed many new characters and even created a written and spoken language, complete with phonology and grammar rules! I went a little insane there but I did it on my free time, I promise.



Wow, you nerded out hard. So, what are you up to now?



These days Alex is trying out ideas for the various new weapons, boss fights and abilities that we're adding to the game. Elias is working on optimizing performance and I am writing the script/dialogues for our voice actors.

We're also bringing in a great concept artist to enrich the worlds with the lore, for that sweet environmental storytelling.



Cool! But can you show me something? Anything!?!



Well… here is a random image with some of our weapons! Most of them are references, can you spot them?



Thanks for your continued support, you have the best taste in games!!! Until next time!!! ːsteamhappyː
Other Apocalypse Cow News
---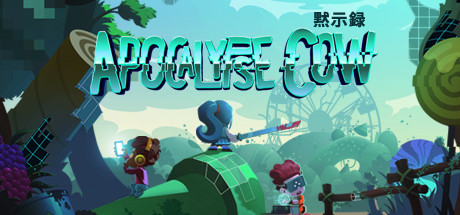 Apocalypse Cow - June 14, 2019
Hello incredible fan! Here's another update for you - proof that we're busy working and not vacating somewhere tropical. Because who cares about Fiji when you can develop games in a basement!
Further Back
Apocalypse Cow is a 2D action game that plays like a blood-drunk cartoon April 5, 2018
Feature Highlight: Costumes March 10, 2018
Apocalypse Cow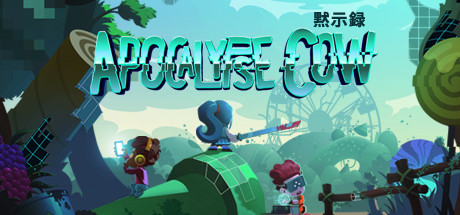 Apocalypse Cow is a cinematic metroidvania in a rich digital universe with a thousand years of lore. In that world a little girl with the power to rupture time will fight against all odds to reunite with her father. But can she weather the coming darkness?
Developer: Monsters
Publisher: Monsters