Update 1.3 is released!
Posted by: WEB Gaming Entertainment on steam_community_announcements January 6, 2019
Update Notes for Patch 1.3 - January 6, 2019






Unlocked the ability to build vertically. Elevators are now in the game and allow you to build up to 5 levels high. Things to know until we get our tutorials out to you:




Elevator carts must first be built on the first floor

On the higher floors, the elevator cart must face the same direction as the one below it to be built on top.

The elevator carts will turn "orange" when they are able to be placed above another placed on the floor below.

Elevators cannot be deleted (will add this in a hotfix - ETA this upcoming week)




Improved the UI for Marketing and Shipping. There are many more iterations to go, and the underlying functionality is still a work in progress toward full polish, but much progress has been made.

Doors are now working as expected, by opening when employees prepare to pass through.

More progress on deleting walls functionality - we are focusing this upcoming week on getting this in the game. This will consume our primary focus.

Fixed some employee navigation issues. We are still working on even more improvements and polish.

Fixed more UI related bugs and will continue to focus on this going forward.

This is our weekly update for this week. On Tuesday (Jan 8), we will provide the list of planned updates for this upcoming week. There are a good number of remaining things we must fix, resolve before bringing in more content, but this is our goal.

Thanks for hanging in there with us!





Known issues






The inability to delete walls

More UI improvements

More content being added to the game

More quality of life improvements. Generally continue to get the game more and more stable.

carpet color changes when doing certain actions

animation issues

Save files are quite large, and we intend to lower this as much as possible. A lot of data gets stored during a session. As a result, saving and loading a game will take a bit of time (~5+ seconds, or so)

Wall textures do not load currently, however color does. We are working on resolving this as well.

Some underlying logic (that is playable) needs a bit more polishing

building walls on the edge of the map can sometimes present a bug where they do not show.

If starting a new game, if you press certain buttons before pressing the build button, the floors on the entire (first floor) will turn to carpet. Temporary workaround is to simply select the build mode button and exit again.

Tutorials*** - As we are improving some UI systems, we are going to focus on adding tutorials as soon as possible. We want to provide an in-game tutorial level to guide you through the basic functions of the game so that you can get started quite a bit easier. This is a high priority behind the ability to delete walls.

Rooms above ground can be placed with or without support from lower level infrastructure (i.e. you can build a floating office). We will be adding checks and balances to this in the future.

Invis walls broken. Once you turn walls invisible you cannot turn them back to solid. Also, you can see the line between walls. This is a simple solution, but will take some time to resolve. Will try to add to a hotfix sometime in the near future. For now, we will probably disable that feature until resolved.

When building very large offices, you can run into some performance issue. Optimizations are not 100% complete, so this is expected in the game's current state.






Join us on Discord


We will continue to provide hotfixes for any game breaking issues that you come across. Please follow us on Discord where we are often available to communicate. You can share your bug reports, feedback and more. Please visit: https://discord.gg/EPKzSbk

Please continue to provide feedback as it only helps us improve the game. Thanks in advance for all of your help!

NOTE: this update may render your previous saves obsolete and unloadable.

To get the full list of changes to the game over time, please see the following forum post:

Changelog Forum Post here

https://steamcommunity.com/app/274960/discussions/0/1741103267272686007/

Other Tech Executive Tycoon News
---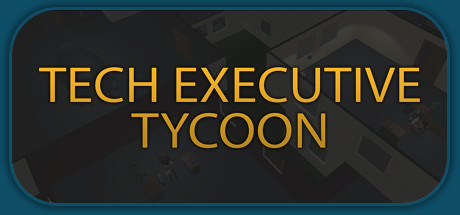 Tech Executive Tycoon - July 30, 2019
There will be no update for the month of July. We apologize for any inconvenience, however unforseen circumstances have delayed specific efforts taken in the earlier parts of the month. We are still working on the game and will update the roadmap to include what we will release in August all the way until the end of the year.
Further Back
Tech Executive Tycoon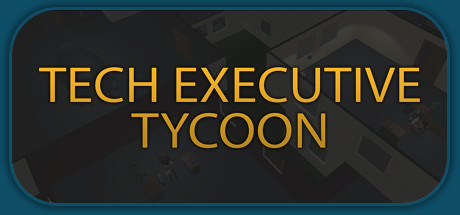 Tech Executive Tycoon is a simulation, strategy, role playing game that places you in the seat of CEO and entrepreneur of your very own tech company. Can you take your company to the top with top of the line products? Can you command a world class group of employees?
Developer: WEB Gaming Entertainment,Dream Vision Games
Publisher: WEB Gaming Entertainment,Dream Vision Games