18TH JANUARY - AGE OF FEAR: THE FREE WORLD!!
Posted by: Les on steam_community_announcements January 3, 2019
https://store.steampowered.com/app/882410/

Hello everyone and happy 2019!!

For this year we have a few planned releases, starting with Age of Fear: The Free World (COMPLETELY FREE!!) on 18th January and then the things will go even more awesome when we release Age of Fear: The Undead King Gold around June/July!

To make things even more spicy, we possibly have another (secret) project which we might push out too in 2019! However, the exact date is not yet confirmed.

2018 has brought many improvements like Relics, Potions, units' alignments, greatly enhanced battle terrains (thanks Willsama!), new locations and the whole batch of new spells and skills (e.g. Totems, Decay, Dominate) among others. We also started Twitter channel (see links below).

We don't plan to remain idle and here is a list of other works and major improvements we are planning to release in 2019/2020 (in order of planned releases):




GLOBAL EVENTS that occur while exploring the World Map, à la Battle Brothers. This feature is still being developed and could serve to provide more lore and fun unit interactions based on the player's party composition!

STRATEGY GUIDE will be released in the coming weeks (we aim for Age of Fear: The Free World release). We plan to release a detailed guide for three factions (Human Kingdom, Greenskins Horde and Undead Legion) early and then add more content.

FACTION BASES which can be upgraded as you explore the Age of Fear world. Investing in base upgrades will unlock additional recruitable units, skills and locations to explore!

INVISIBILITY mechanics are already coded in, but require to make AI aware of this feature and more testing. This feature will add a element of surprise to battles and mess up your tactics! Prepare for the unexpected!

UNITS' VOICES are currently being re-recorded. There is 80+ voice-bundles and we have about 30% ready. ETA for this update is mid-2019 and hopefully this improvement will be well received!

LOCALIZATION is coming too! We have started with French (thanks to targus929!, see note below), but once this update is stable we will look into other languages.

DESERT BATTLES - we have already drawn a number of new terrains and themed objects like Giant Scorpion, Djinn, Cactuses, etc. Those will be added to existing environments.

AGE OF FEAR 4 - the main story is already written and we are working on scripts and game flows. The release is planned for 2020 and we will surely push out more news before that.




I would also like to say 'A Big Thank You' to a number of people (in alphabetical order):




Cornish Knight for his Let's Play series!

Targus292 for his French language mod (which started internationlization of our code)!

Tchey for his Let's Play series and help with testing!



You guys simply rock. Without such amazing Community, the Age of Fear series wouldn't be the same!


Links
Twitter
Facebook
Website

PLEASE REVIEW OUR GAMES!

Take care,
Les & AOF Team
Other Age of Fear 2: The Chaos Lord GOLD News
---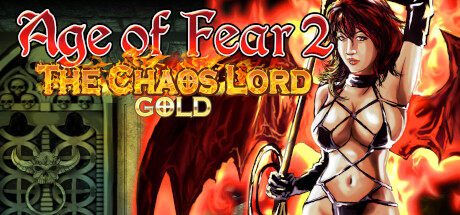 Further Back
FOREST FOLK UPDATE!! June 21, 2019
THE MODDER CHALLENGE!! June 20, 2019
PIRATES!! June 16, 2019
UPDATE RELEASED!! (v5.9.7) June 14, 2019
AGE OF FEAR: THE UNDEAD KING GOLD RELEASED!! June 11, 2019
WORKSHOP MANAGER!! June 5, 2019
MEMORIES, MEMORIES... May 23, 2019
UPDATE RELEASED!! (v5.8.2) May 12, 2019
WORLD MAP EXPANSION (HELP NEEDED)!! May 6, 2019
DESERTS ARE COMING!! April 26, 2019
Age of Fear 2: The Chaos Lord GOLD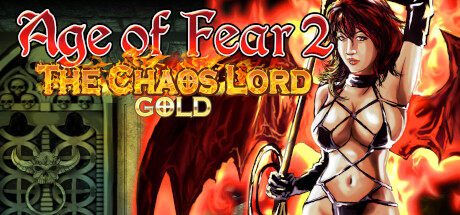 Play as either Bel'Kara, a seductive Succubus at odds with the Underworld, or Katzok, a brutal Orc Chieftan fighting for his clan's dominance. The Age of Fear series is a deep and complex turn-based strategy (full of humour!) that fuses a tabletop wargame with RPG elements.
Developer: Leslaw Sliwko
Publisher: Age of Fear