Merry Xmas and Happy New Year!
Posted by: Elite Games Ltd on steam_community_announcements December 24, 2018
Hey guys, thx for playing my games.

This year was quite fun: a couple of my games made to EA - "Royal Booty Quest" and "Royal Merchant".
Other projects are close to it.

My nearest plans: Royal Heroes DLC - probably something with Goblins or Amazons. I have art and game design. I just need to find time to build&test it.
The biggest problem used to be SDK - it had no proper way to handle Steam DLCs. But that has been resolved today. So I do not have any more excuses to withhold a DLC.
Another new feature for RH is an item quality - rare, common, epic, etc. I already tested it in Royal Merchant - it looks and works great.

'Royal Merchant' will have more features and content.

RBQ - New Heroes, New Enemies, New Timelines - along with fixes and QoL stuff. Also controller support in testing now.

'Royal Offense' - I can add a few more heroes and battles and maybe a building. If you d like that - just let me know.

'ConflictCraft' - is going to have a sequel. Everything is prepared - looking for a new level designer.

'Millennium Conflict' - will be released in 2019. It represents next chapter in ControlCraft series.


Another change will be the pricing. I'm going to increase prices for most of my games on Steam. Including Royal Booty Quest. It's important for RBQ. As I've learned it recently =)
Since Steam can not profit from free games - it treats them differently. I guess it is ok. Or not. And I have no idea what will happen after the price change.
That will happen in 2/2019. And it is not set in stone.

A new feature was added to SDK that I'm using - Linux Builds. In a few weeks expect Linux builds for my games. If you a Linux user and want to test my games - let me know.

The easiest way to contact me:
discord: Badim#0905
vk: https://vk.com/mrbadim

We also have the group: https://discord.gg/j5e7fYd
email: efgames.net[a]gmail.com

I do code&develop more if I have guidance or feedback.
I'd love to add a special huge thx to all our discord knights & members.

Merry Xmas and Happy New Year!

List of mentioned games:
https://store.steampowered.com/app/948350/Royal_Booty_Quest/?curator_clanid=29008604
https://store.steampowered.com/app/439920/Royal_Heroes/?curator_clanid=29008604
https://store.steampowered.com/app/615090/Royal_Offense/?curator_clanid=29008604
https://store.steampowered.com/app/495570/ConflictCraft/?curator_clanid=29008604
Other Royal Booty Quest News
---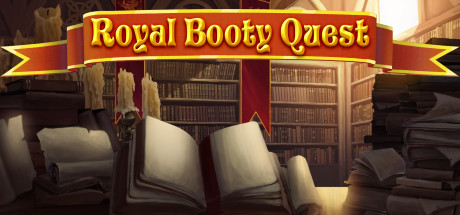 Royal Booty Quest - August 27, 2019
I'm almost finished with porting Royal Merchant for Steam.
Further Back
Royal Booty Quest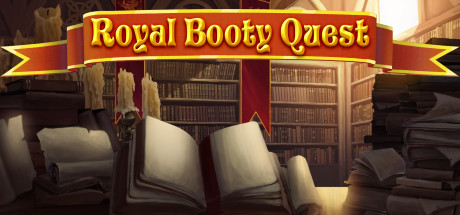 Craft a unique deck, encounter bizarre creatures, discover relics of immense power, slay monsters, forge new cards and boil new potions. Every bit will help.
Developer: Badim
Publisher: Badim