UPDATE 31 - FEEL YOUR PRESENTS
Posted by: Spilt Milk Studios on steam_community_announcements December 21, 2018
It's nearly Christmas! But we don't stop! We've got one final update for the year, and it's live right now. We've wanted to get beyond server optimisation and big chunky performance issues for ages now, and we've broken the back of them now, so we're filling this week's update with tons of extra bonus additions and tweaks around visuals, combat, movement, difficulty and the like. In 2019 we'll be back to the (roughly) 2 week update cycle, and we can't wait to get this bad boy into Early Access as soon as is sensible.

Want to play? Hit up www.playlazarus.com and claim a steam key right now. The servers are live 24/7!

Want to chat to us? Hit up discord.gg/spiltmilk and let us know what you want to see in the game!

We've filled up our lovely wiki over at https://lazarus.gamepedia.com/Lazarus_Wiki - please do pop in and check it out, help us fill in any gaps, or let us know what it's missing!




NEW & TWEAKED!



- Updated player Blaster visuals! Compared to last week's WIP update, these are SMASHING it. We made everything more readable, chunky and arcade-y than before, as well as each shot graphic being far more distinct from the other.

Basic


Trident


Lance


Cross


V


- Updated enemy weapon visuals! We've swapped the Scavenger and Fighter shots around, and made a bunch more changes that you can see below...

Fighter


Scavenger


Carrier


Shielder



- We've rebalanced the enemies a little bit to be, generally, more dangerous!





Fighters deal 15 damage per shot (up from 7)

Shielders deal 10 damage per shot (up from 5)

Scavengers deal 5 damage per shot (actually the same as before)

Carriers deal 90 damage per shot (the same as before)




- We've added 'star dust' and 'rock dust' particle layers back into the game. These help so much to give a sense of speed, travel, and scale to the world. It feels a ton better to just be moving around again! Of course there are also options in the Settings menu to toggle them both off and on individually.

- Load Balancing is now IN. This is the end game of all the backend work we've been doing. Basically it wraps up all kinds of work in almost every area of the game, and means the whole gameworld and server (and as a result your client experience of it) is much more smooth, efficient and fun to play.




FIXED!



- Scavengers now deal damage properly. In fact, we've fixed a related issue that means we are now much more easily able to tweak and balance all enemy damage (as we have done, see above).

- Enemies no longer take so long to respond to the player when you get near. This is a HUGE win for us as it really made them feel dumb at best, or the game laggy at worst. Super chuffed with this fix!

- We fixed the issue around secondary weapons, so there are no more error logs popping up as you blast the enemy hordes in your tricked out Mantis.

- There is now a ton less collection of garbage data. We've gone through with a fine-toothed comb and fixed a bunch of aspects that meant we'd occasionally see big 'lag' spikes. No longer! There are still spikes as the game is not 100% garbage free, but it is now something that does not affect your moment to moment play. We plan to go back to this and really clear things up on a second pass, but for Early Access launch it passes our quality criteria.

- As further part of the backend work (now pretty much complete) we've fixed an issue that saw player movement become a little less responsive.

- Similarly, we've fixed an issue that meant enemy movement was occasionally quite wonky, with their turns being sporadic and unpredictable.

- When MEV and Loot crates despawn, they no longer look like they're getting picked up.

- Fixed an issue that meant certain Workers on the server backend were... misbehaving. Suffice to say it had a negative effect on every aspect of the game.

- Fixed an issue that meant the '[territory name] has been claimed by [faction name]' text on the HUD was getting chopped off the left edge of the screen when certain long territory names were used.





KNOWN ISSUES:



- Sometimes Asteroids and Enemies will take 0 damage, as well as sometimes deal 0 damage. We're investigating, and it's very rare.

- Asteroid movement can be unpredictable/downright strange when they spawn in after being broken up. They can rubber band backwards and forwards a lot in a short time.

- When you connect to a server, there is a brief (1 or 2 frame) error message that pops up. Don't worry, it's trivial and doesn't do anything to spoil the game.

- You can get your Mass into negative counts by teleporting too much/at the wrong time. 99% of players will never encounter this, but it's something we're fixing soon. In the meantime if it happens please do let us know on Discord and we'll fix it for you.

- It is possible to hit the PLAY button during the Loot Crate opening ceremony, meaning you miss seeing what you got.

- Toggling the Map to fullscreen during the Dock transition means it messes up visually when you come back out of the Xenotaph. It's fixable by hitting M some more once you're out of the Xenotaph, but we'll address it properly too.


So fire it up, help us confirm these fixes, and of course come and join us on our Discord (discord.gg/spiltmilk) to tell us what else you want fixing or adding to the game! As ever, keep your eyes peeled for the next big update, which will be in early 2019!
Other Lazarus News
---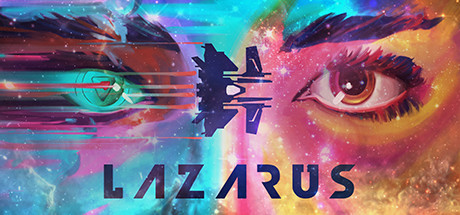 Lazarus - May 2, 2019
As you know from reading our [url=discord.gg/spiltmilk]Discord[/url], due to a bug introduced to SpatialOS, we had to delay this update, but finally we're pushing it live! The original post is as follows…
Further Back
Lazarus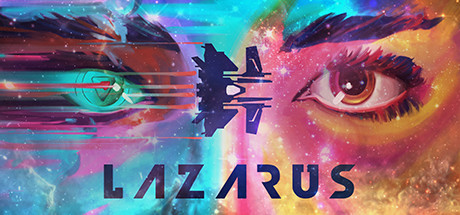 Lazarus is a lightning-fast action mmo for thousands of players in a shared & persistent open world, where you battle for supremacy against alien factions in a truly living world that never sleeps. In Open Alpha right now, sign up on the website to play and help us make it better!
Developer: Spilt Milk Studios Ltd
Publisher: Spilt Milk Studios Ltd