HAPPY CHRISTMAS (AND UPDATES)!!
Posted by: Les on steam_community_announcements December 20, 2018

Crystal Mine

First of all, I wish you all a Merry Christmas!

It was a busy year for us - we have been working on multiple features and also on the next game of Age of Fear series: Free World. It will be released 18th of January and hopefully will introduce new players to this series:

https://store.steampowered.com/app/882410

The below list presents some of the recent fixes and updates which were released:




UPDATE: ALL terrains in Dwarven and Forest campaign have been enhanced by Willisama! He did great job behind the scenes and added great amount of details to all maps.


NEW: Relics - those are extremely rare items which give unusual and powerful spells such as Lifredrain Cloud and Nightmare spells. Those are hidden in rare Magic Treasure Chests.


NEW: Earth Quake and Volcano battle conditions.



NEW: Localization - as some of you might have noticed there is 'Select language' in Configurations now. Currently only English is selectable, but we are working on additional languages.


NEW: Ambrosia - when equipped, dying unit will recover 3-5 HP (auto-activable).


NEW: Standstill Liquid - something for your archers, while active, this potion guarantees critical hits.


NEW: Magic Resistance Potion and Magic Immunity Potions - that's expanding collection of potions for all you drunks. Aside from cancelling all magical enhancements, unit is protected from magic for a short duration.


NEW: new (much better looking!) potion icons.



NEW: Collector upgrade - two additional artefacts or trophies. Available only for selected heroes only.


NEW: Barkskin - exchange attack for defence (only Ents and Sapprolings).


NEW: Crystal Mine - new location to explore. After defeating Undead (hard battle!) it will continuously provide resources for your party.


UPDATE: enemy teams will spawn closer in random battles. Also, random battles were made smaller - this is to avoid delays before actual combat.


UPDATE: Dispel Magic does cause loss of 2-4 MP (increased per level, not completely zero MP as before).


UPDATE: Sacrifice gives +4 MP and doesn't use turn action.


UPDATE: much stronger summons - they not only carry spellcaster's experience level, but also unlock special attributes.


UPDATE: heroes can equip up to four artefacts and trophies.


BUGFIX: mouse clicks and tooltips won't cause endless loop.


BUGFIX: intro conversation in battles was sometimes causing game crash.


UPDATE: Nullify Magic causes Mana Burn only on enemies.




Links
Twitter
Facebook
Website

PLEASE REVIEW OUR GAMES!

Take care,
Les & AOF Team
Other Age of Fear 2: The Chaos Lord GOLD News
---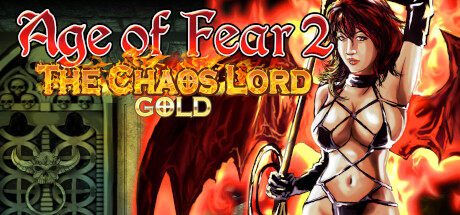 Further Back
FOREST FOLK UPDATE!! June 21, 2019
THE MODDER CHALLENGE!! June 20, 2019
PIRATES!! June 16, 2019
UPDATE RELEASED!! (v5.9.7) June 14, 2019
AGE OF FEAR: THE UNDEAD KING GOLD RELEASED!! June 11, 2019
WORKSHOP MANAGER!! June 5, 2019
MEMORIES, MEMORIES... May 23, 2019
UPDATE RELEASED!! (v5.8.2) May 12, 2019
WORLD MAP EXPANSION (HELP NEEDED)!! May 6, 2019
DESERTS ARE COMING!! April 26, 2019
Age of Fear 2: The Chaos Lord GOLD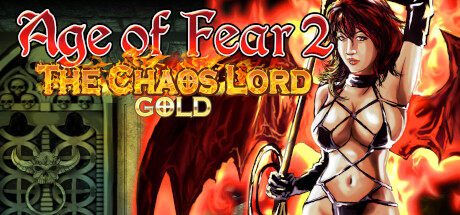 Play as either Bel'Kara, a seductive Succubus at odds with the Underworld, or Katzok, a brutal Orc Chieftan fighting for his clan's dominance. The Age of Fear series is a deep and complex turn-based strategy (full of humour!) that fuses a tabletop wargame with RPG elements.
Developer: Leslaw Sliwko
Publisher: Age of Fear