Open Development Week #57: Final Update of the Year!
Posted by: Lucy on steam_community_announcements December 19, 2018
Hey Hunters,

I hope you've been excellent to each other!

We are finally at the end of the year. 2018 has been such a great year for us, thanks in no small part to your support and how you allowed us to make our dream game, full-time!

Even though we are a bit disappointed that our Alpha is still not done, we got a LOT of stuff in the game, and implemented some major systems that will be used for many years to come. Just skimming through these last 50 weeks of development updates fills my heart with pride for my team and this community :)

Lucy, our Community Manager, compiled all of the major features we developed in 2018 into a neat Recap email that should be going out tomorrow for all of you who are subscribed to our Newsletter.

(You can subscribe to it on our website, it's very quickly and we sometimes send exclusive content through it, so don't miss it!)



Inventory Screen Progress


If you've been following closely, you know that we are laser-focused on delivering Loot to the game, and everything related to it. For the last couple of weeks, we've been working on our Inventory screen. It is coming along nicely, and include things such as the characters' capes and scarves moving around when you move your cursor:


woosh goes the cape, yay!

The behind-the-scenes engineering work is pretty much done, and we are now working on making it pretty and giving it all the little details and juiciness it needs. We believe that Inventory management is one of the most important parts of Loot-based games, so it must be as fun, smooth and fluid as the combat and movement.



Items and Affixes


We also worked on the "Affixes" system for our items. It is not 100% complete, and sadly won't be for the next build, but it is getting there. For now, you will be able to equip items with basic effects such as "increased Life" or "increased Precision Damage".

The system IS very powerful though, and will allow for much more interesting and intricate item effects in the very near future!

If you want to know more about item Rarity, Affixes and such, go check out our previous update about them.

Betu and Pedro have been working on the items themselves: lore, descriptions, and, of course, icons!

Here is a preview of some of the gear that Betu has designed:

some pieces of Loot of Crude and Common rarities

The new build should be coming this weekend for those who are Alpha tier Founders or higher.



What's coming in 2019?


Just like in 2017, we have a planned preview of what's to come for next year. We will debut it on tomorrow's livestream, so come join me as I go through a brief recap of what went down in 2018, and what are we aiming for 2019!

That was a lot of numbers on a single paragraph, sheesh.

TL:DR Livestream tomorrow, 11 AM Pacific Time / 2 PM Eastern Time, come check out what we have cooking for next year!

http://twitch.tv/playrelichunters

And don't forget to join our community on our [url=discord.gg/relichunters]Official Discord Channel[/url] and follow us in our medias to stay updated on everything we're doing!
Facebook
Twitter
YouTube


Cheers,

~Mark
Other Relic Hunters Legend News
---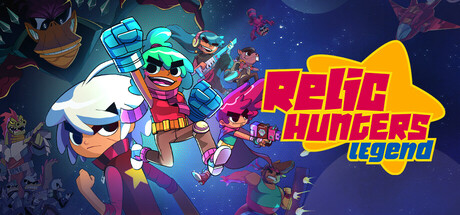 Further Back
Relic Hunters Legend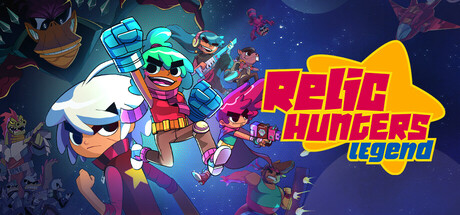 Fast. Fluid. Fun. Free. An online cooperative Shooter/Looter/RPG. Gather up to 4 friends, gear up, and save the Galaxy from a terrible villain who has stolen the past!
Developer: Rogue Snail
Publisher: Rogue Snail