UPDATE 30 - ADVENT(ageous)
Posted by: Spilt Milk Studios on steam_community_announcements December 13, 2018
Whilst this update is mostly all about the servers, the backend, the client performance and the multitude of ways in which we've made Lazarus a ton more stable and 'happy' (which all translates to a smoother and more fun experience for ya'll), we couldn't resist adding a few nice new bits and bobs for you. New (proper, chunky) content is coming soon, but when you boot this update up you'll see some big changes to the kinds of things the Drones will shoot at you...

Want to play? Hit up www.playlazarus.com and claim a steam key right now. The servers are live 24/7!

Want to chat to us? Hit up discord.gg/spiltmilk and let us know what you want to see in the game!

We've filled up our lovely wiki over at https://lazarus.gamepedia.com/Lazarus_Wiki - please do pop in and check it out, help us fill in any gaps, or let us know what it's missing!




NEW



- Every Drone with a gun has a new gun! Wahey! We've long wanted to differentiate the Drones from the Humans, and this is one key way. No doubt we'll tweak plenty before we're done!

Fighter


Shielder
Er... it shoots SO rarely, and I didn't want to delay the update just for a gif, so, you'll have to take my word for it!

Scavenger


Carrier


- Every Blaster has its own unique bullet graphic! Wahey! Some of them are a little more subtle than others and I'll be tweaking this for the next update to make them all even more different, and even cooler.

Basic Blaster:


V Blaster:


Trident:


Lance Blaster:


Cross Blaster:



- We've added new particles around repairing Ships and choosing new Ships to pilot!

Repair:



Pilot:



- We've added ton more names to the Sector Name generator. Something like 100 or more new words!




FIXES



- We fixed an issue that meant Melees were not always dealing damage correctly. They are MUCH more dangerous now, as they were always intended to be.

- We fixed an issue with HP bars, which now update much more smoothly on the client - this in turn has made combat feel a TON more responsive and satisfying! Yay!

- We've addressed a whole raft of issues around 'lossy' performance on the server. Things like the amount of communication going back and forth between Carriers and the enemies it spawns, as well as the Xenotaphs scouring their nearby area for information have been made vastly more efficient. This means better ping for everyone, and fewer lag spikes!

- We've updated the Ship screen so that when you're selecting a Ship to repair, it displays its 3D model for you. Makes it a lot clearer what's going on, and to what Ship.

- We've fixed an issue that occasionally led to multiple Xenotaphs occupying the same space in the game world.

- We've added our own throttling system to the game's server queuing. Hopefully you won't notice a difference!

- Since we updated last we're pretty confident nobody's seen the issue around multiple rapid pickups leading to inaccurate resources, so that's being marked as done!




TWEAKS



- The Wipes are now 12 hrs apart!

- We've rebalanced the cost of the first few levels of the Blasters, so that you get to level up more often early on.

- We've rebalanced all Ship HP to be slightly lower, to match the intended design. This is after our last update's changes skewed them higher and made everyone tougher than they should be.




KNOWN ISSUES



- Firing a secondary weapon/blaster on the RMB often shows a flashing debug warning pop up. We're on it!

- Sometimes Asteroids and Enemies will take 0 damage, as well as sometimes deal 0 damage. We're investigating, and it's very rare.

We're almost ready to announce our plans around monetisation and the road to Early Access. We'll talk about it on our discord (link just below) and will FOR SURE listen to any worries or suggestions you might have. In fact we're relying on you to help us get it right!


2019 is going to be very exciting indeed!


So fire it up, help us confirm these fixes, and of course come and join us on discord.gg/spiltmilk to tell us what else you want fixing or adding to the game! And as always, keep your eyes peeled for the next big update...

Other Lazarus News
---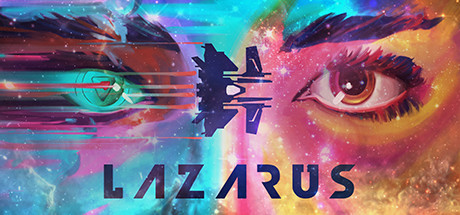 Lazarus - May 2, 2019
As you know from reading our [url=discord.gg/spiltmilk]Discord[/url], due to a bug introduced to SpatialOS, we had to delay this update, but finally we're pushing it live! The original post is as follows…
Further Back
Lazarus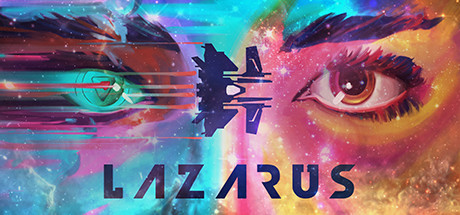 Lazarus is a lightning-fast action mmo for thousands of players in a shared & persistent open world, where you battle for supremacy against alien factions in a truly living world that never sleeps. In Open Alpha right now, sign up on the website to play and help us make it better!
Developer: Spilt Milk Studios Ltd
Publisher: Spilt Milk Studios Ltd