Magic Sleigh on the NosWheel
Posted by: [CM]LadySky on steam_community_announcements December 13, 2018


Do you want to go on a sleigh ride through the snow but you're still waiting it to fall? Then spin the NosWheel and with a bit of luck you can pick up the Magic Sleigh today.

The sleigh is a dream to ride, and allows you to slide through the world of NosTale with a movement speed of 20. In Act 4 you can travel even faster (+1 movement speed)!

Are you a bit of a speed demon? Then combine your sleigh with a Speed Booster and really crack the whip with an extra 3 points of movement speed.

Still not fast enough for you? Well, we've got a little tip for you. During the Christmas Event, you can transform your Magic Sleigh into an even faster one. But stay safe on the paths – we don't want your four-legged friend falling under the runners.

Of course there are tons of other great items to be won!

Main prizes

Magic Student Yuna
Dracula Hat + Dracula Costume (Permanent)
Zephyr Wings
Inferno
Magic Jaguar
Mother Nature's Rune Pack
Little Princess Venus
Onyx Wings
Puppet Master's Set
Puppet Master's Bear Set

Other prizes

Magic Sleigh
Mega Titan Wings
MechaMog
Karate Gi (Permanent)
Zombikit Bride
Skelekat Groom
Karate Hairstyle (Permanent)
Skin for Frigg
Skin for Ragnar
Skin for Erdimien
Skin for Yertirand
Skin for Jennifer
Puppet Master's Hairpin
Puppet Master's Dress
Puppet Master's Bear Head
Puppet Master's Bear Costume
Fluffy McFly
Magic Bone Drake Chest
Adventurer's Knapsack (Permanent)
Cowgirl Chloe
Boxer Bushi
Jennifer
Leona
Pet Basket (Permanent)
Partner's Backpack (Permanent)
1x Specialist Partner Card Holder
99x Angel's Feather
50x Gourmet Pet Food
20x Mysterious Hair Dye
50x Partner Medicine
20x Fairy Booster
10x Tarot Card Game
99x Sealed Vessels
99x Full Moon Crystal
20x Lumps of Gold + 500 NosDollars

Good luck!

The NosTale Team
Other NosTale News
---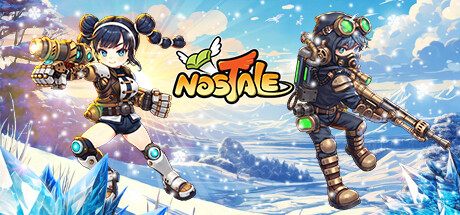 NosTale - June 22, 2019
Look out for our Double Jackpot Event! During this time the NosWheel has an additional jackpot segment, giving you twice the chance of landing a main prize!
Further Back
NosTale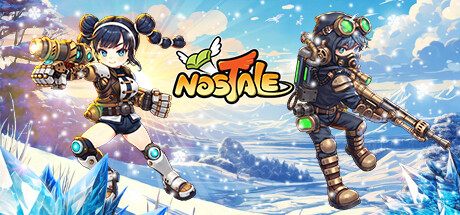 NosTale is a free-to-play anime action MMORPG which takes you on an exciting journey through a world full of mystery with your friends.
Developer: Entwell Co., Ltd.
Publisher: Gameforge 4D GmbH