Weekplan 55!
Posted by: ElJorro on steam_community_announcements December 10, 2018


Monday! The end is near!.. The end of this glorious year, that is. What's also near, is the end of the Early Access period of our game's development. We don't want exhaust you with too many details, so here's the shortest version of this week's plan:





We will announce some juicy details about the game's release date

We will offer a fun activity to keep our fans busy before the Holidays

We will continue polishing the game, which includes updating tutorials, fixing bugs and making all kinds of improvements here and there




Stay tuned! More news is about to come up! Sincerely yours,

The Dev Team






The latest blog post


Humanization is our main goal





Links for our best friends ❤️


Get to know how you can help us develop the game:
blog.luden.io/our-plans-or-how-to-get-more-involved-561ebad5e376

We do not have any secrets from our players, here you can see our public roadmap (where you can vote and leave your comments)
trello.com/b/MNIKsP2V/while-true-learn-roadmap

Ask for help, help others and report bugs in Discord
Twitter
Facebook

We will become full of joy if you ask your favorite YouTube / Twitch creators to play our game, just share these links with them:
www.keymailer.co/g/games/53096
woovit.info/while-true-learn




Other while True: learn() News
---
Further Back
while True: learn()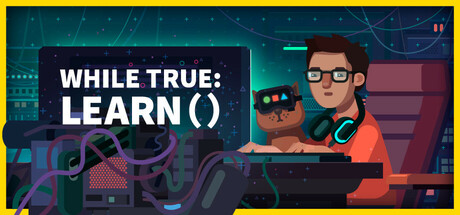 You're a machine learning specialist who makes neural networks but your cat seems to be better at it. Now you must solve puzzles to build a cat-to-human translation system (who knows what else this cat is capable of!). Earn a fortune, buy kickass cat outfits and learn how machine learning really works!
Developer: Luden.io
Publisher: Nival