Own a statue of John Romero's head on a spike with the Sigil collector's edition
Posted by: on pcgamer December 10, 2018
Sigil, John Romero's new Doom mod, will be free when it launches in February, but you can also buy yourself a limited edition box containing plenty of extras. Inside the Beast Box, you'll find some art, a coin, some stickers and a pewter replica of John Romero's head on a spike. Yes, just conventional collector's edition stuff. 

Beast Box sales are limited to two purchases per customer, so you can't fill your whole house with Romero. This isn't the first time Romero's head has been impaled on a spike, either. It's an Easter egg in Doom 2. 

Romero has a colourful history when it comes to marketing games. The long-awaited and ultimately terrible Daikatana was promoted by a full-page ad that claimed "John Romero's about to make you his bitch". He now has regrets. 

You'll need to shell out $166 for the privilege of owning Romero's gross decapitated head, and there's a limited 2-week pre-order that closes on December 24. There's also a standard box for $39.99 that contains two stickers, a floppy disk-style USB and a case. 
Other DOOM News
---
DOOM - February 11, 2019
Doom 2 is more than just Doom these days. Some modern levels for the 90s classic FPS feature thousands of enemies, fiendish traps and difficulty beyond anything Id Software dreamt of. Eviternity, released yesterday, runs the gamut. It's a 32-level campaign split up into six episodes each with a fresh look and some new monsters. You'll start out in gloomy gothic tunnels, plinking away at zombies with a pistol. By the end, you'll be screaming through the vast halls of heaven itself, cutting through ungodly-huge swarms of demons with BFG in hand. It's rather brill.
Further Back
DOOM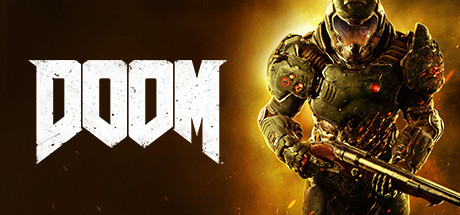 Now includes all three premium DLC packs (Unto the Evil, Hell Followed, and Bloodfall), maps, modes, and weapons, as well as all feature updates including Arcade Mode, Photo Mode, and the latest Update 6.66, which brings further multiplayer improvements as well as revamps multiplayer progression.
Developer: id Software
Publisher: Bethesda Softworks