0.6.13
Posted by: Chukobyte on steam_community_announcements December 7, 2018
Hello everyone! Just pushing a small update to fix a bug with the "moving blink animation". 0.7.x is still in the works and I'll continue to push updates to fix bugs and make tweaks.
Other Serenade of the Sirens News
---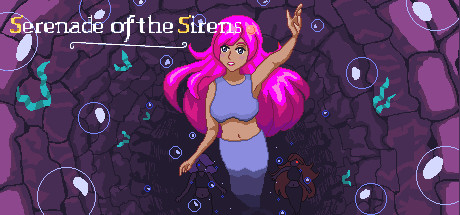 Serenade of the Sirens - February 2, 2019
Hello everyone! Pushing an update to add changes to the level backgrounds, tiles, and coin sprites. I also made changes to the amount of areas in the beginning part of the game. The next series of updates will focus on polishing and tweaking the existing elements of the game. I also have additional content mapped out for the future, stay tuned!
Further Back
0.6.16 December 20, 2018
0.6.15 December 9, 2018
0.6.14 December 8, 2018
0.6.13 December 7, 2018
0.6.12 November 24, 2018
0.6.11 - New Items, Ability, and Ghost Piranha Sprite November 22, 2018
0.6.9 November 20, 2018
0.6.8 November 18, 2018
0.6.7 - Random Level Events November 9, 2018
0.6.6 November 7, 2018
Serenade of the Sirens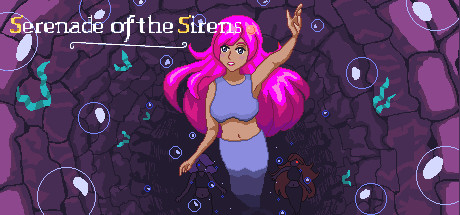 Serenade of the Sirens is a retro, rogue-lite, dungeon crawler. As a mermaid named Seika, discover the hidden mystery of the underwater cave.
Developer: Chukobyte
Publisher: Chukobyte