Update v2.3
Posted by: CloudScapeGT on steam_community_announcements December 3, 2018
Hello,

We've uploaded version 2.3 of 80.08! This update focuses on gameplay improvements. Here's the summary of the changes:

1. We have added two new elements to the User Interface. The first one is called 'Symbol Translator' and can be found in the middle of the upper left side of the screen, next to the 'Visual Profile' button.



When activated, the Symbol Translator will display on the lower left corner of the screen the hidden symbol 'inside' an interactive object. For instance, you could approach one of the Beings and left click one of its interactive objects to learn what symbol is hidden inside of it.



Although the Symbol Translator is not necessary to learn the symbols of all the Beings (there are clues in the Main Hub and inside the Manual), it could be very helpful in case you are missing some data.

2. The second new element is the 'Help' option. This button is located next to the Symbol Translator and it's designed to help you 'skip' some of the Cage-Beings. When you encounter one of these challenges, check if the Help button is active and then click it to enable the Help Process.



3. The Selection Screen has also been updated to reflect the new elements of the User Interface.



A reminder: some locations on the main map have two paths, don't forget to visit them all!



Don't hesitate to let us know if you find any issues with the new update.

Best regards.


Other 80.08 News
---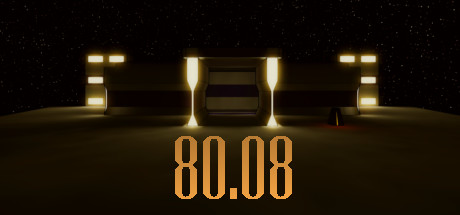 80.08 - March 14, 2019
We wanted to let you know that, unfortunately, we will stop selling 80.08 on the Steam Store. Due to many creative, personal and financial reasons, we can no longer keep updating the software, add more content to it or provide any support on this platform. You are still going to be able to play the game and should expect no change to the gameplay because 80.08 is primarily a traditional single-player off-line experience. If you have questions or comments, you can still contact us at [email protected]
Further Back
Update v2.2 July 31, 2018
[Beginning] April 6, 2018
Update v.2.1 February 2, 2018
Upcoming Updates January 8, 2018
Update v.2.0 November 2, 2017
[Blue Box and The Room] October 17, 2017
[Example] October 17, 2017
[Preliminary] October 17, 2017
Story Update October 17, 2017
Update (32bit and 64bit) September 7, 2017
80.08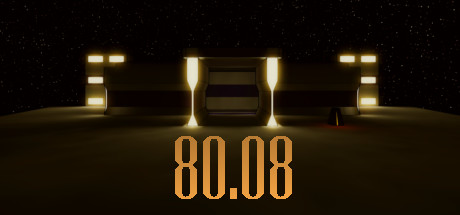 For unknown reasons, you find yourself trapped in a representation of your mind. As a prisoner, you are required to complete certain tasks to keep your sanity. Inside this cell, however, nothing is what it seems and confusion is your natural state.
Developer: CloudScapeGT
Publisher: CloudScapeGT