WHAT'S GOING ON?
Posted by: Les on steam_community_announcements November 25, 2018
Hi all,

I thought I would drop a few notes about what's currently in progress with Age of Fear series:





We are improving unit voices - it was long due. There are about 80 voices total and we need to sort them out - some need to be completely re-recorded. It will take a while and we should be ready mid-2019. There is a Dropbox folder with the current state of this task:
https://www.dropbox.com/sh/7q1yvq12788v0o8/AAC2mnMnzNmgeY5bsvjdoFpZa?dl=0


We are decorating all battle terrains: adding objects, smoothing edges, standardizing sizes (no giant skeletons anymore!), etc. Some of this work has already been added to game files.


Several units have their portraits redrawn, for example Abominations were just changed:



We are expanding side quests and locations, for example the recently added Djinn quest. We are also working on new relic items and special spells or effects for them. For example almighty Vampire Mist which allows to lifedrain a number of enemies!



We will be introducing faction bases which can be upgraded to unlock unique abilities (this idea is still in progress):



Global Events - those of you who watch Cornish Knights' Let's Play video have seen them already. There are few samples:




A new game is almost ready for release - we are still adding content and we aim to release in Jan/Feb 2019 and it will be FREE:
https://store.steampowered.com/app/882410/Age_of_Fear_The_Free_World/

Links
Twitter
Facebook
Website

PLEASE REVIEW OUR GAMES IF YOU CAN!

Take care and enjoy your weekend,
Les & AOF Team
Other Age of Fear 2: The Chaos Lord GOLD News
---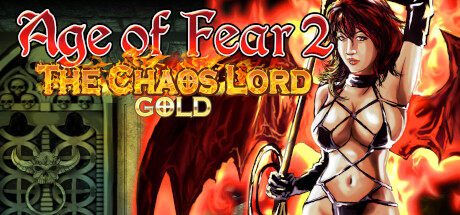 Age of Fear 2: The Chaos Lord GOLD - June 21, 2019
Hi everyone! After the release of Age of Fear: The Undead King Gold, we were finally able to sit down and finally bring the last remaining Forest faction to Age of Fear: The Free World.
Further Back
Age of Fear 2: The Chaos Lord GOLD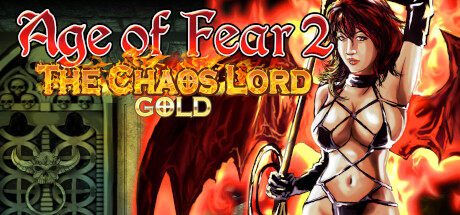 Play as either Bel'Kara, a seductive Succubus at odds with the Underworld, or Katzok, a brutal Orc Chieftan fighting for his clan's dominance. The Age of Fear series is a deep and complex turn-based strategy (full of humour!) that fuses a tabletop wargame with RPG elements.
Developer: Leslaw Sliwko
Publisher: Age of Fear