AGE OF FEAR: THE FREE WORLD!!
Posted by: Les on steam_community_announcements November 16, 2018
https://store.steampowered.com/app/882410

Hi all,

We're excited to announce that this 100% free-to-play installment in the AOF series is nearly ready for release - Age of Fear: The Free World!

In this game, the player chooses a hero from one of three main factions: the Human Kingdom, the Greenskins Horde or the Undead Legion. Your mission? Explore and battle around a sandbox-type world, gathering enough resources to build a legendary base!

AOF: The Free World is a free-to-play introduction to the main Age of Fear games where new players can get a taste of the turn-based tactics and fantasy flavour of the series. This is a proper standalone experience rather than a cut-down demo version, and if you like what AOF: The Free World has to offer, there's a lot more where that came from in the story-driven campaigns of the main series!

Also, AOF: The Free World has served as the inspiration and testing ground for a brand new feature - Global Events! These occur at the world map and present players with intriguing choices and scenarios à la Battle Brothers, everything from archery contests to catastrophic weather to adventures in Trollish cooking. While currently exclusive to AOF: The Free World, Global Events will soon be backported to the main AOF games.

Thanks for your interest in Age of Fear: The Free World!
Other Age of Fear 2: The Chaos Lord GOLD News
---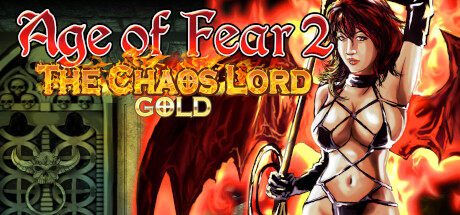 Age of Fear 2: The Chaos Lord GOLD - June 21, 2019
Hi everyone! After the release of Age of Fear: The Undead King Gold, we were finally able to sit down and finally bring the last remaining Forest faction to Age of Fear: The Free World.
Further Back
Age of Fear 2: The Chaos Lord GOLD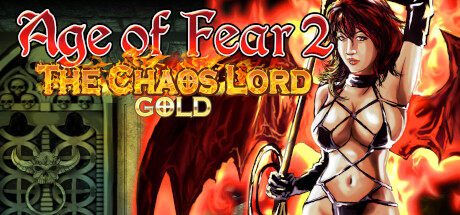 Play as either Bel'Kara, a seductive Succubus at odds with the Underworld, or Katzok, a brutal Orc Chieftan fighting for his clan's dominance. The Age of Fear series is a deep and complex turn-based strategy (full of humour!) that fuses a tabletop wargame with RPG elements.
Developer: Leslaw Sliwko
Publisher: Age of Fear