UPDATE 29 - Statistical Relevance
Posted by: Spilt Milk Studios on steam_community_announcements November 8, 2018
We've been a couple of weeks since the last update, but we've been squirreled away in the depths of the code, tweaking, fixing and updating solidly the whole time. We're excited because this week marks the first time in a while that we've had an update behave the entire time. No big surprises, no weird bugs. Just fixes.

We've also got a brand spanking new wiki over at https://lazarus.gamepedia.com/Lazarus_Wiki - please do pop in and check it out, help us fill in any gaps, and get it up to snuff.

Want to play? Hit up www.playlazarus.com and claim a steam key right now. The servers are live 24/7!

Want to chat to us? Hit up discord.gg/spiltmilk and let us know what you want to see in the game!



FIXES



- We've updated the Ships, so now you'll be seeing different stats for every Ship when you look at their Health and Energy bars. They are still balanced the same way as before, but the numbers better reflect our intent. You can see these below:


Ship: Scarab
HP: 650
EN: 350
Skin: 'Chewing'


Ship: Sheherazade-15
HP: 400
EN: 250
Skin: 'Humbug'


Ship: Knuckle
HP: 300
EN: 300
Skin: 'Ex Machina'


Ship: Le Bug
HP: 200
EN: 600
Skin: 'Dotty'


Ship: Dragonfly
HP: 800
EN: 500
Skin: 'Fresh Prints'


Ship: Mantis
HP: 525
EN: 400
Skin: 'D15'

- All damage output has been tweaked, and every System at every level now outputs whole numbers. Makes it easier to track and learn, plus the game was being awkward about how it displayed .5 and the like.

- The Rammer System no longer deflects bullets. It used to, and it was a kinda cool effect, but it wasn't the intent for the System to be used the same way as the Shield.

- Enemies all now derive their weaponry from a sheet. This changes them from being hardcoded and makes it easier for us to balance and expand in the future. Some tweaks have been made too, so for example the Fighter does 7 damage, and the Carrier deals 90.

- We've fixed Systems Levelling. Specifically, we've fixed a mismatch that was occurring between the Tech screen, the Equip screen, and the performance of a System in-game. Generally, the game would show the Shop as a level behind the System's actual level, Rank complicated it further, and when you upgraded a System you were carrying, that same 'delay' presented itself. Finally, whether you Levelled up with Lazarene or Ranked up with Tokens affected things too. The long and short is that now it's all fixed and everything works as intended; no matter how you Level or Rank up a System, with Tokens or Lazarene, and if you already have it equipped or not, the System will perform as you expect.

- We've added more information to the Tech screen so you can see exactly what you're getting when you Level or Rank up your chosen System.

- We fixed an issue with Teleporting/Warp Jumping that could lead to you getting negative MEV values. We're not 100% certain this is the only method of getting negative resources though, so we'd love to hear of any more occurrences!

- Xenotaphs now know which server (US or EU) you discovered them on. This means that you will no longer be able to see the stock in a Xenotaph that you hadn't actually visited, in a physical sense.

- The player no longer gets a free 5000 MEV on entering a new Wipe. We might introduce a nice little bonus down the line, but this was not on purpose. If you get free stuff, it should be on purpose!

- Your chosen Resolution setting is now correctly remembered at all times.

- We've added some first pass ceremony to Repairing and Piloting a Ship. Right now some basic graphical effects play (there's a particle played and the ship in question spins!), but were going to expand that with some audio and some other visual tweaks.

- We fixed an issue that meant you could get stuck in the Tutorial if another player captured the Territory you were assigned. If this happens now, Robopug realises and sneaks you past that step. Because he's lovely.

- We've fixed an issue that very rarely meant you could not place a waypoint marker on the map.

- We've fixed an issue that meant the Nebulas, Stars and Planets would only switch back 'on' if you restarted the game.

- We fixed an issue that meant you'd lose your Lazarene from a failed transaction, if you were unlucky enough to process it when there was a server glitch.

- We fixed a rare issue that meant sometimes after you Banked, not all of your resources would be transferred and you'd be able to get a sneaky head start on your next foray.

- We've improved performance server-side a lot, with tons of small optimisations. This leads to better stability for everyone.

- We've fixed an issue that meant you'd see the Fleet Routes on your death screen if you'd never opened the full screen map that session. They were ugly, and now they're gone.

- We fixed an issue that meant the string 'Rank' disappeared if you upgraded a System with Lazarene.

- We've fixed an issue that meant you could end up with Systems in the wrong System Slots (for example a Passive in an Active slot). We think this could occasionally rear its head in new and interesting ways, but this is one more cause eliminated.

- We've fixed an issue with the Wipe that meant you could be let back into the 'new' world too soon, and could see it being 'built' around you.

- We've fixed an issue that meant you could see the 'nearly dead' HUD ceremony (redness, cracked screen, glitching audio) after taking just 1 hit. It now only ever plays when you're very close to death.

- We've added a new queuing process that means the flow from hitting Play to getting into the game is slightly different, but is a ton more robust and way more reliable. It was specially designed to prevent problems if (when!) we get tons of join requests at the same time.



KNOWN ISSUES



- We are aware that the issue around multiple rapid pickups leading to inaccurate resources has been generally addressed, but we're not 100% certain we've caught the full fix due to the nature of the beast.

- Sometimes Asteroids and Enemies will take 0 damage, as well as sometimes deal 0 damage. We're investigating, and it's very rare.

We've also been working really hard on the Shop this week, but it's not ready for the public quite yet!

So fire it up, help us confirm these fixes, and of course come and join us on discord.gg/spiltmilk to tell us what else you want fixing or adding to the game! As ever, keep your eyes peeled for the next big update in about 2 weeks!
Other Lazarus News
---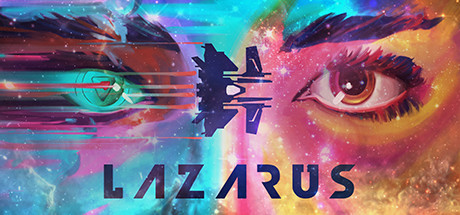 Lazarus - May 2, 2019
As you know from reading our [url=discord.gg/spiltmilk]Discord[/url], due to a bug introduced to SpatialOS, we had to delay this update, but finally we're pushing it live! The original post is as follows…
Further Back
Lazarus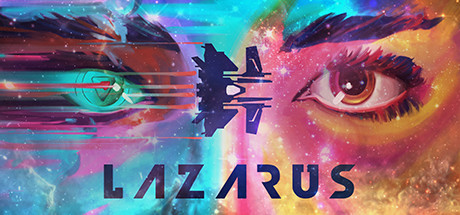 Lazarus is a lightning-fast action mmo for thousands of players in a shared & persistent open world, where you battle for supremacy against alien factions in a truly living world that never sleeps. In Open Alpha right now, sign up on the website to play and help us make it better!
Developer: Spilt Milk Studios Ltd
Publisher: Spilt Milk Studios Ltd