Egress has been released in Early Access! Launch Trailer and 15% discount
Posted by: guniball on steam_community_announcements November 8, 2018




Purchase the game on Steam:

https://store.steampowered.com/app/750800/Egress/



Purchase the game on the Egress website: http://playegress.com/Store



Launch Trailer: https://www.youtube.com/watch?v=qGTnl0mnqCc

Egress - heroes-based PvP arena with focus on melee souls-like battles. Chose your hero with unique abilities, weapon and playstyle and fight for your team! Explore the multi-level city, capture the points, use stationary cannons, find artifacts and consumables.

Features:


Lore-filled alternate universe, combining the Victorian era, Lovecraft's mythology and Electro-punk.

The multi-level City. Explore houses, stores, bars, clinics, sewer tunnels and much more.

Elaborated combat system based on attacks and dodges, ability combinations, as well as strengths and weaknesses of the characters, their roles and equipment.

Collectible artifacts and consumables. Change the parameters of the character, use potions, grenades and block the ways with fire.
Other Egress News
---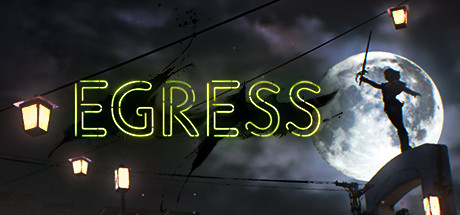 Egress - April 17, 2019
The Lizard is the result of the Order's experiments with ancient artifacts, but the Lizard responded to the Call on its own.
Further Back
Egress - new gameplay video (5 min) April 15, 2019
Which weapon is best for Elly? Let's vote! April 12, 2019
More new characters! Cultists. Announcement April 9, 2019
The new character announcement - Elly and her Raccoon April 8, 2019
New character is coming soon - City Guard Chief April 4, 2019
Soon new small arms will be added! April 2, 2019
Update 0.68. Creeps, new characters, updated graphics and more April 1, 2019
Update Announcement 0.67 February 6, 2019
Server Maintenance January 31, 2019
Technical. January 14, 2019
Egress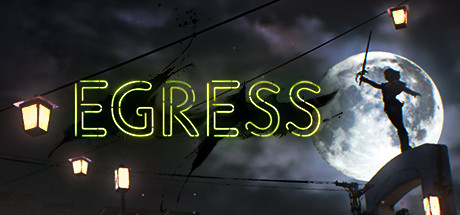 Communication with Innsmouth island is lost, there are reports that the city is terrorized by the terrible creatures that came from the depths of the sea. The activity of the cult of the Ancients was discovered, and the special command of the Order already coming.
Developer: Fazan
Publisher: Fazan