Patch Notes - 0.27.13 alpha
Posted by: TonyDanza on steam_community_announcements October 11, 2018


Fixed bug which caused projectiles (cannon, railgun, missile, bullets) to not be associated correctly with the target they hit. This caused a number of issues including impact visuals appearing inside/behind the target, damage texturing not updating, combat music not playing, and cockpit shake/haptic feedback not triggering when taking hits.

Increase mid-range damage of Lasers. Before: 500m = 60%, 750m = 30%. After: 500m = 80%, 750m = 45%.

Catalyst receives a 25% bonus to heat dissipation.

Changes in this patch require an update to servers, which will happen at different times depending on location.

Other Vox Machinae News
---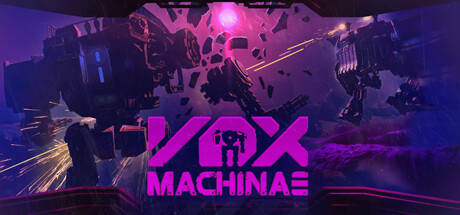 Vox Machinae - December 20, 2018
Don't forget your booties, because it's cold outside! A bit of fresh powder has hit the Serpent Plains for a limited time only. You'll look stylin' with a new pilot model and festive hat while piloting the latest-est in Grinder technology: Rook. Two large free-aiming weapon slots allow previously unavailable weapon combinations. We've also got a bunch of other changes including a much-requested new throttle control in the shape of an L (on your forehead). This lets you easily shift between forward/park/reverse without looking.
Further Back
Vox Machinae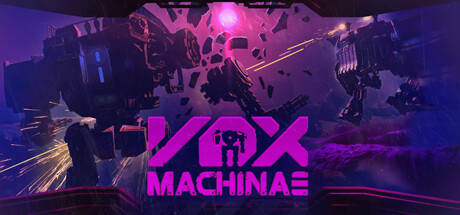 Strap yourself into the cockpit of a robot seven times taller than a Tyrannosaurus Rex and prepare to do battle in Vox Machinae: the ultimate giant robot combat action-simulator for both VR and standard screens.
Developer: Space Bullet Dynamics Corporation
Publisher: Space Bullet Dynamics Corporation