UPDATE 28 - TECHNOLOGY
Posted by: Spilt Milk Studios on steam_community_announcements October 9, 2018
We're at that point in a project where we're digging deep into the last few gnarly issues, and we are fixing stuff that MOST players won't experience. But we want Lazarus to be great for everyone, so you got's to deal with it!

That said we think we're over the hill with this stuff, or close to being, so we snuck in some new bits and bobs too.

Want to play? Hit up www.playlazarus.com and claim a steam key right now. The servers are live 24/7!
Want to chat to us? Hit up discord.gg/spiltmilk and let us know what you want to see in the game!



NEW & TWEAKED!



- We've added a Settings menu! This might not initally seem all that exciting, but check out this screenshot for how much we've done.



It's not at 100% full on PC Building Simulator levels of customisation yet, but it's definitely a step up and certainly good enough for our upcoming Early Access launch. You can individually switch off Nebulas, Stars and Planets to improve performance. You can change the screen resolution (as long as you're ok with 16:9), and of course you can toggle Fullscreen on/off. You can also choose from a bunch of preset Graphics Quality settings, but we also have options to individually tweak the level of Anti Aliasing, Anistotropic Filtering and V Sync. Happy tweaking!

- Speaking of tweaking, we've tweaked MEV despawning times, so now they hang around a few seconds longer. Handy for when you finally smash that Carrier and want all the goodies it drops.

- Oh and speaking of Carriers, they now drop 3 Loot Crates FOR SURE when they die.

- We have updated the 'Lazarene to XP Token' conversion numbers. During a Wipe, any spare Lazarene you have is automatically converted into XP Tokens, and now the numbers are: 600 Lazarene makes 1, 1200 gets 2, 1800 gets you 3 while 2400 gets you 4. The game basically attempts to award the highest value it can and when it cannot, it attempts the next lowest, and continues like this until you're out of Lazarene. This latest tweak makes the process more valuable to you and more fair.

- We have changed all repair costs for all Ships. They're now all 3000 Lazarene instead of varying values, as technically they aren't bigger or better, just different - it felt oddly punishing to vary things if your favourite happened to be more expensive than the others.

- When players are browsing the Ships they've unlocked on the Ship screen, we now show them the full 3D model.

- You can now back out of (and cancel) all of the screens between the Main Menu and actually being in the game.

- We've added a 'pre-alpha' string to all screens in the game. We need to reinforce this message to all the new players, so that you all know how far away from 1.0 we really are!

- We've done some work tidying up the Main Menu and various sub menus (alignment, button placement & behaviour etc)




FIXED!



- We fixed an issue with the Wipe that meant if a player was logged out and missed a Wipe, from then on they'd be shown the Wipe screen every time they logged in. This would continue until they actually played through a Wipe 'live' so to speak. This was probably the gnarliest bug we've had in a LONG time. We've had to rewrite some of our build process, some of our server tech works slightly differnetly too. It's been a total PITA but it's worth it!

- We've addressed an issue that meant VERY RARELY INDEED players would dock, but Banking would not secure all of the Loot Crates they had in their hold.

- We've fixed several issues on the backend that resulted in players VERY RARELY INDEED seeing a 'failed' opening of a Loot Crate (something we can't ever prevent 100% of the time) would actually still claim a Loot Crate. Obviously this is not ok, and is now not going to happen. We think. We've tested it against 200 openings, so...

It's worth pointing out that both of the above issues are related to some incredibly deep and hard work done on the spaghetti-like Dairyfarm which is part of our (fairy complex) backend. There used to be exceptions thrown under rare circumstances, and this has been a very large undertaking. But we're happy to have done it and to have solved these cheeky problems.

- We fixed a bug that meant you could repeatedly 'equip' your current Ship, and the game would take your Lazarene for the privilege. The player can no longer do this, and is presented with a handy message from the cheeky Ourobean:



- We've fixed an issue that meant if you have more than one Ship with a custom loadout, and died in any Ship, you could see all of their loadouts reset to default. Which was obviously lame and annoying.

- We've fixed an issue that meant if you died in any Ship, you'd be respawned in that same Ship. But the game's designed for you to be respawned in the SH15... seeing as your dead ship needs repairs.

- We've fixed an issue that meant that if our backend failed while you were trying to upgrade your Tech, the upgrade would fail and the game would still take your Lazarene. Now it still fails (obviously an online game can never be 100% robust with regard to this stuff) but you do keep your Lazarene and you can try again safely!

- We fixed a bug that meant your resources may not have been properly wiped if you return to the game having missed a Wipe.

- We've fixed up the Wipe so players cannot die right at the moment that it triggers (which led to all kinds of oddness). Essentially every player is made invincible for a few seconds before the Wipe hits, which gives the server enough time to send the 'Wipe Now Plz' message around the entire world, grab hold of everyone, and push them to safety in the Wipe Menus.

- We fixed a rare bug that meant on respawning the player's screen was obscured by the Eagle Wing transition graphic.

- We fixed a rarely seen issue that hit you if you disconnected from the internet during certain steps of the Tutorial. The game now caters for this and puts you back in the Tutorial at the correct step when you return.

- We've fixed an issue that meant players could spend XP Tokens and System Tokens on Systems that were maxed out (was only a problem on Systems that currently max out under Level 10).

- We've fixed a rare issue that meant the player's Basic Blaster would not behave in line with its Level or Rank.

- We've fixed an issue with the Knuckle ship (my favourite ship right now) which meant that its slot 'counter' in the Equip screen was not showing the right amount of Core slots.

- We've fixed an issue with text overlapping on the 'failed to equip' message that displays on occasion on the Equip screen.




KNOWN ISSUES:



- We now that players sometimes see multiple pickups happening in a short period of time resulting in inaccurate amounts of resources actually being picked up. This can mean players get 0 pickups, or sometimes more than they should, but we didn't fix it this round. It's literally the next one on our list though!

So fire it up, help us confirm these fixes, and of course come and join us on discord.gg/spiltmilk to tell us what else you want fixing or adding to the game! As ever, keep your eyes peeled for the next big update in about 2 weeks!
Other Lazarus News
---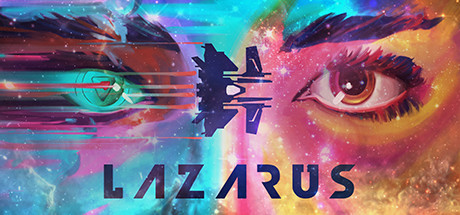 Lazarus - May 2, 2019
As you know from reading our [url=discord.gg/spiltmilk]Discord[/url], due to a bug introduced to SpatialOS, we had to delay this update, but finally we're pushing it live! The original post is as follows…
Further Back
Lazarus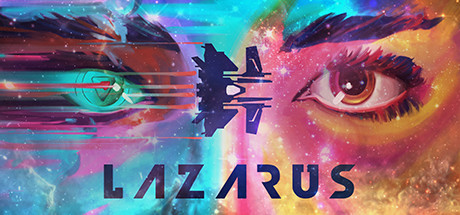 Lazarus is a lightning-fast action mmo for thousands of players in a shared & persistent open world, where you battle for supremacy against alien factions in a truly living world that never sleeps. In Open Alpha right now, sign up on the website to play and help us make it better!
Developer: Spilt Milk Studios Ltd
Publisher: Spilt Milk Studios Ltd