Update for Stages 2 3 on October 2nd!
Posted by: PLAYISM on steam_community_announcements September 26, 2018
To all players,

Thanks a lot for your comments on our earlier update announcement.

The date has been set for the Stages 2 & 3 update:
October 2nd!

This update will bring not only the new stage boss seen in the previous announcement, but another "special guest" will also be appearing as a boss!

These next two stages are even tougher than Stage 1, so get ready to test your skills on October 2nd!
Other Touhou Luna Nights News
---
Touhou Luna Nights - 2 days ago
The Touhou series is intimidating in so many ways (most of them bullet-based), so you might have skipped on brillo time-bending metroidvania Touhou Luna Nights. If you have, today is a great day to give it a stab as developers Team Ladybug just patched in one final round of goodies, as well as cutting the game's price for a week. While previously complete, this new update bulks up the game with another level (featuring a boss fight against series mascot Reimu), a dash move for speedrunners, a new weapon, achievements and a boss rush mode. Below, a spoileriffic video showing off the new bits.
Further Back
Touhou Luna Nights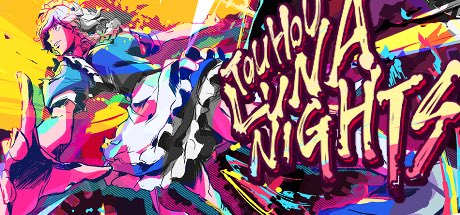 Touhou Luna Night's is a 2D search action (Metroidvania) video game. After creating many action games, this is a new project from Team Ladybug.
Developer: Vaka Game Magazine,Team Ladybug
Publisher: Vaka Game Magazine,AGM PLAYISM