UPDATE 27 - SMASHED IT.
Posted by: Spilt Milk Studios on steam_community_announcements September 14, 2018
Wow, this is a big one. Of course we did release a quick hotfix for the Wipe last week, but this update rolls in a TON of new fixes as we step inexorably (and excitedly) towards our Early Access launch!

We've focused on getting the Wipe bulletproof again (still/again/forever) and have a backend fix implemented that has definitely taken it from 50% reliable to, like, 98% or something. So we're pretty stoked about that!
More details below of course, but we have also taken time to address problems with the FTUE/Tutorial because it's super important to us that new players (and we're seeing a lot more of you now!) are taken care of.

And then there's an absolute mountain of fixes around menus, interactions, bugs and general quality of life. We're really excited with the progress we've been making, and feel like we're on a bit of a roll. Long may it continue!



WIPE FIXES



- We've implemented a new version of the server infrastructure that addresses the big Wipe problems we've been experiencing up to now. After considerable time testing and many many Wipes completed successfully, we're pretty certain this has fixed the biggest issues around the Wipe. Well done everyone!

- The Wipe used to mark whatever Ship you were piloting at the moment of the Wipe as 'damaged' during the next world, meaning you had to save up Lazarene to repair it before you could use it. This is no longer the case! This makes it a ton easier to get back into your favourite Ship once the world has reset.

- We are now clearing the player's inventory of MEV, Loot Crates and Lazarene - anything they have not banked - on entry into a new universe. This is a key part of the flow. Ya'll need to Bank more!

- There was an issue where players who quit the game before a Wipe, and returned after it was over, were doing so with their inventory and Systems intact. This is no longer the case. Whenever a player returns to the game after a Wipe that they didn't 'complete', they will be presented with the Wipe menus and be forced through the Wipe flow to make sure they're all set up correctly for the next period.

- There used to be an issue where any equipped Systems on Ships OTHER than the one you're piloting the moment the Wipe happens were not being cleared. Now they are! Blank slates for all!

- We've fixed an issue whereby if a player had a small enough amount of Lazarene left over at the Wipe, they were given no Tokens. Now, there is a guaranteed minimum Token amount if the player has even 1 Lazarene spare.

- We fixed an issue that meant that the stock information of any Xenotaphs the player visited were 'remembered' between Wipes. Seeing as the whole world is being reset and the stock of Xenotaphs is included in that, this made no sense.

- Players in the FTUE/Tutorial process would sometimes not be able to progress through the Wipe screens due to the game not sending them the correct information about 'safe' territories to spawn in. This has now been fixed.




MISC



- We fixed an issue that meant the player could equip any Systems on offer in the Shops, regardless of if they had unlocked them. We've added a padlock icon to Systems that the player hasn't unlocked to identify them.

- The Lazarene cost of upgrading a System's Level now correctly increases if you Rank up past its Level.

- We fixed an issue that meant if the player had equipped Systems that were not in stock at a Xenotaph, that Xenotaph's Equip menu would show errors/odd graphics.

- We fixed an issue that meant if multiple Players docked in the same Xenotaph, their Ship visuals conflicted and things got hard to read/navigate. Pretty important in an MMO :D

- We've implemented a Connection Test tool with a bunch of usability stuff around it. There's an option to switch it off in Main Menu, you can send the connection report to us automatically, plus if the game detects connection problems it will ask you to run it for us.

- We've reworked the Loot Crates opening ceremony so that they don't display any 'empty' gifts, but rather only show as many 'gifts' as they actually give. Makes sense, right?

- We fixed an issue that meant we were not correctly loading all the Xenotaph models, so players would see the same few Xenotaphs over and over. Welcome back, visual variety!

- The 'out of bounds' warning message is no longer drawn over other hud info.

- We fixed an issue where the Loot Crate screen visuals could be broken by very quickly skipping between the Tech screen and the Loot Crate screen

- We fixed a labelling error where duplicate Systems were displayed as duplicate Ships on the Loot Crate screen reward info panel.

- We've addressed some issues around placement and overlap of the Territory names when the Map is fullscreened.

- The various lengths of Territory names are catered for with changing font sizes in the fullscreen Map, so there is no more overlap there.

- We've removed the 'restart tutorial' button from the Esc menu now that we're (almost) 100% confident in the robustness of the FTUE. This was mostly for testing purposes anyway.

- The Tech screen upgrade panel had a rogue divider graphic on it, and this has now been removed. This was annoying the heck out of everyone here. Weird how the small things can have such a big effect.

- Fixed an issue that meant if the player left a Xenotaph while the 'equip success' message was displayed on the Equip screen, it'd still be showing when you next returned to that screen, regardless of location.

- Fixed a small issue around some art assets not loading correctly on boot.




FTUE / TUTORIAL



- There was a chance that the crate rewarded for your first capture despawned or was otherwise removed before you had collected it. This was down to several things. One was time, another was other players being able to see/pick them up. We've made it so that only the owning player can see or interact with it, plus it stays around until the player collects it or they log out... at which point when they return the tutorial step would be repeated anyway.

- We fixed an issue that meant starting the tutorial again after upgrading the Basic Blaster kept the player's Basic Blaster at level 2, so then the restarted tutorial wouldn't give you enough Lazarene to upgrade it again, thus locking you in the store screen. If you follow me.

- Fixed an issue that meant when you exited the tutorial while in the Xenotaph screens and then came back, you'd be spawned in those screens.

- We've made sure that your banked MEV, Lazarene and Loot Crates are displayed the moment you first dock at a Xenotaph.

- There's now no chance whatsoever that the player will be sent to try to capture a Drone Faction Capital. It seemed a little unfair, plus was technically an impossible task.

So anyway, like I said, a big one! Come and join us on our [url=discord.gg/spiltmilk] Discord[/url] to tell us what else you want fixing or adding, and keep your eyes peeled for the next big update in about 2 weeks!
Other Lazarus News
---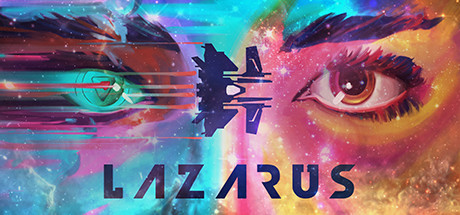 Lazarus - May 2, 2019
As you know from reading our [url=discord.gg/spiltmilk]Discord[/url], due to a bug introduced to SpatialOS, we had to delay this update, but finally we're pushing it live! The original post is as follows…
Further Back
Lazarus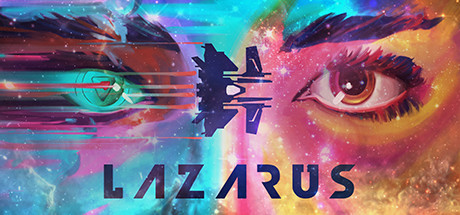 Lazarus is a lightning-fast action mmo for thousands of players in a shared & persistent open world, where you battle for supremacy against alien factions in a truly living world that never sleeps. In Open Alpha right now, sign up on the website to play and help us make it better!
Developer: Spilt Milk Studios Ltd
Publisher: Spilt Milk Studios Ltd