September is burning
Posted by: Soviet Games on steam_community_announcements September 8, 2018


Dear friends,

It has been a long time since our last update – and now we are eager to fix this situation! We have visited Dat Fest 2018 just recently, where we have introduced our new game "Love, Money, Rock-n-Roll" and responded to numerous questions. Besides, we hired an additional artist to speed up the process of drawing sprites!

However, we have got some issues with the mobile versions of the game. It's 2018 already, and the aspect ratios for smartphones are not restricted to 4:3 and 16:9 anymore…Due to the specific nature of our GUI, we will need to remake it entirely to ensure that it supports all the resolutions. Therefore, the release of a full-fledged demo version (with animations, five game days, etc.) for the mobile devices is postponed to later period.

We have got another piece of news for our Chinese speaking friends: the game will get full Chinese localisation by the moment of release! We shall reveal more details in the next post.

Our scriptwriter is working on the roots and doing his best to finish it before the end of this year, but writing this line is far simpler than the rest of the script, which volume is already going beyond the planned one.

If you are interested in our project, your support will be highly appreciated. You can show it by making a pre-order with some nice bonuses here https://sovietgames.su/shop/

Finally, take a look at our new animated background! Do not forget that our game comprises not only love and rock-n-roll, but also money…https://youtu.be/DcXc1RHZKvM
Other Love, Money, Rock'n'Roll News
---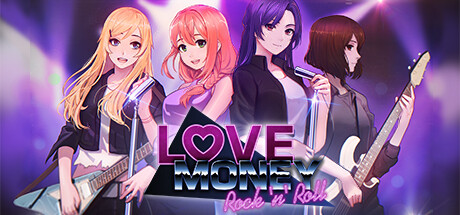 Love, Money, Rock'n'Roll - December 30, 2019
We wish you a very Merry Christmas and a Happy New Year! May you and your families enjoy peace and harmony in the new decade!
Further Back
Privacy Policy July 7, 2019
Harder than ever May 21, 2019
Old memes die fast March 24, 2019
Avitaminosis February 7, 2019
Happy New Year! December 31, 2018
Black Friday is here! November 22, 2018
Ni Hao! October 17, 2018
September is burning September 8, 2018
July fever July 17, 2018
Summer of hope June 11, 2018
Love, Money, Rock'n'Roll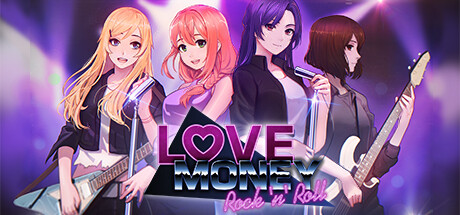 Love, Money, Rock'n'Roll: romanticism of the Eighties, mysteries and intrigues, betrayal and self-sacrifice, hatred and passion – all of this in the new game by the creators of the legendary visual novel "Everlasting Summer"!
Developer: Soviet Games
Publisher: Soviet Games