Update 26! Numbers are your friend!
Posted by: Spilt Milk Studios on steam_community_announcements August 31, 2018
First up, welcome to all the lovely new players we've seen coming to our wee game as a result of the Caffeine.tv stream we did this week. It was a tremendous amount of fun and we're excited to see what happens as the community grows!

If you want to catch us on there, we're at https://www.caffeine.tv/spiltmilkstudio, and we want to give a big shout out to everyone else who streamed with us, we had a great time, they were so funny & friendly! (links to them and their channels are at the bottom of this post!)

Secondly, the update was actually pushed on Wednesay due to the aforementioned stream, so these notes are just a little late :P



WIPE TROUBLES



As any regular player will know, we're battling issues with the Wipe not 'completing' and leaving players on the second Wipe screen, unable to Rebirth into the world. Well, we're actually making really good progress - it definitely went fine during the stream, so that was a relief!

Anyway, the current cause we absolutely know about (it may not be the only one, but it's the single biggest reason we can see) has a backend fix incoming - currently there are two potential fixes in test, and the results seem to be positive so far. Sadly though we'll have to manually restart the servers every now and then until we've confirmed the fix and we can push it live. Holler at us in discord and we'll do our best to get to it as soon as we can whenever it happen.

Sadly sometimes when you're using new tech you hit issues like this. It's nobody's fault, but it is frustrating because we're reliant on waiting for something outside of our control to fix. Anyway, things are looking good, maybe we'll get it out to you next week?




NEW:



- We've updated hit effects to include the damage value, displayed as a number, which now fly off of the victim in a direction derived from the attack angle. Of course it's always nice to see more ceremony around core gameplay (shooting stuffs!) but this helps us debug issues, as well as helps you all figure out upgrades, effectiveness, and generally learn about the games systems a bit more naturally. We love it! It applies to all damage incurred, both by enemies and players.

Against Asteroids!


Against Enemies!


Against Shielders so no damage is dealt!


Against yourself!


- We've reworked the Province/Territory naming system. It is now much more varied, funny, and useful for finding friends and locations on the map. All names are prefixed with the grid location (eg: A6) and then a unique name afterwards, generated from our tool. Sometimes it even gets really smart (yeah right) and makes some sense:



- We now show you the stat upgrades for all Systems on the Tech screen. We show you the current stats for the System, and then how those would change if you choose to upgrade them, handily coloured to pick out improvements. This is a really nice bit of UX polish, and while we know of a bug or two, it works 99% of the time. Fixes are incoming for the 1% of course!



- An exclusive (and limited, there's no way to get it any more!) Caffeine.tv skin was added and handed out to people who played with us during the stream on Wednesday. Thanks to everyone who played with us!

- When the Wipe is complete, and the REBIRTH button appears, it is now accompanied by a sound effect. This was added because we'd see people not notice the change, as they're too busy upgrading their tech :D

- The Wipe countdown timer is now shown to players at all times, even when in the Xenotaph menus. No more surprise Wipes!

- The rewards panels in the Loot Crate screen that pops up when you select a reward will now give accurate information about duplicates. It now lists the Token type and the amount you're being given as a result of the duplicate.



FIXED:



- Fixed a bug that meant sometimes when another player was nearby, you would not see the menu buttons etc while docked or if you were on the death screen. If the player moved away it would fix itself, but this just meant it was a bit of a dick to figure out. Anyway, the stream really helped and we fixed it!

- Fixed a bug that meant sometimes upgrading a System did not always cost the player Lazarene.

- Fixed an issue that meant you could navigate to another tab during a Loot Crate opening ceremony, which in turn meant you'd miss seeing what you'd won. Now you cannot navigate away until the opening ceremony is finished.

- Enemy HP bars no longer draw over the map when it's fullscreen.

- Ships no longer clip through the 'base' model when presenting either a new Ship or a new Skin in the Loot Crates reward screen.

- There are no longer any overlapping hotspots on the buttons for the various tabs in the Xenotaph Menus (Shop, Equip, Ship, etc).

- The player's controls are no longer activated until after they've hit the REBIRTH button.

- Chat is no longer visible on the Wipe screen, as it was confusing things and hiding information.

- The buttons on the Main Menu have been dressed like buttons in the rest of the game. Finally :D

- We've moved the build number to the top right of the screen so it's no longer obscured by the 'development build' string in the bottom right.




FIXES WE NEED YOUR HELP TO CONFIRM:


These are fixes for issues that are rare enough, or edge case enough, that we could really do with the community's help to make sure they're resolved.

- Fixed a rare issue where the game will take your Lazarene if an upgrade fails due to a connection & backend error, even though you don't actually get the upgrade.




KNOWN ISSUES:



- Sometimes when you Dock with a Xenotaph, you won't be able to see any menu at all, just your Ship and the background image. We've fixed the MAIN source of this problem (see notes above), but have had one or two people report it happening still. We'd love more info and steps to reproduce if possible!

- There is no FTUE/Tutorialisation for the Wipe itself. We are hoping to get this in before Early Access launch, but may not. There are more important things for us to address, and we think you're all smart enough to figure most of the two screens out.

- Sometimes the second Wipe Results screen can fail to show you your Systems, and therefore you cannot upgrade them there. We're working on the fix of course.




CAFFEINE.TV:



And those Caffeine.tv streamers we love!

Kaph - https://www.caffeine.tv/kaph
DeeAfterJay - https://www.caffeine.tv/deeafterjay
Little Chang - https://www.caffeine.tv/little-chang
DivideAConquer - https://www.caffeine.tv/DivideAConquer
Idle_Villager - https://www.caffeine.tv/idle_villager
Golden Mistyy - https://www.caffeine.tv/Misty
QuinnVee - https://www.caffeine.tv/QuinnVee
Anti_Invincinator - https://www.caffeine.tv/Anti_Invincinator




ONWARDS!



We're so close to Early Access now we can basically smell it! Keep on playing, keep on spotting new issues, and keep on telling us what they are in our Discord channel!
Other Lazarus News
---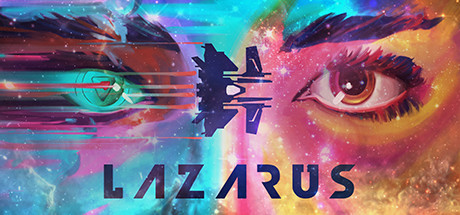 Lazarus - May 2, 2019
As you know from reading our [url=discord.gg/spiltmilk]Discord[/url], due to a bug introduced to SpatialOS, we had to delay this update, but finally we're pushing it live! The original post is as follows…
Further Back
Lazarus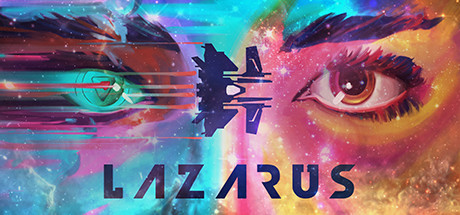 Lazarus is a lightning-fast action mmo for thousands of players in a shared & persistent open world, where you battle for supremacy against alien factions in a truly living world that never sleeps. In Open Alpha right now, sign up on the website to play and help us make it better!
Developer: Spilt Milk Studios Ltd
Publisher: Spilt Milk Studios Ltd