Expanding the Game
Posted by: Monsters on steam_community_announcements August 22, 2018
You might be wondering what's going on.

Despite popular belief, we are not at the Bahamas drinking

Cosmopolitan

manly beers. We weren't abducted by aliens (although that would REALLY help our PR efforts). We're still working on Apocalypse Cow full time, pedal to the floor.



So why isn't it out yet? Are you sloths?



The simple answer is, in a moment of complete craziness we decided to follow an amazing idea and started a complete story rewrite.

We are turning Apocalypse Cow into a very gripping storytelling experience, honestly one of the best storytelling Hollywood has to offer!

And it's been time consuming...

We paused all marketing communications until we finalize the narrative, because everything is tied to it. Graphics, weapons, gameplay, everything.

This marketing pause obviously hurts us but I really do hope that the end result will make up for our decision.

One thing is certain: the game is now so much more and I'm terribly proud of it.



Keep talking... what are you adding?



Crazy things happen in the new story - you will laugh, you will cry, you will high five yourself. It will consume and immerse you until you are reduced to two wide-open eyeballs soaking it all in.

Or you can press the skip button, but somewhere in the world a baby zebra will die.

This expanded scope brought in more weapons and abilities, new unique enemies that need specific strategies to fight, additional bosses, worlds that feel alive and a few other surprises.

We honestly don't know how long the game is now. It used to be a 5-6 hour experience, now it's probably double the size. We'll clock it when it's done.



Fine, stop talking - what do you want from me?



Keep believing in this game. It's going to be something special. If you have any questions don't hesitate to ask.
Other Apocalypse Cow News
---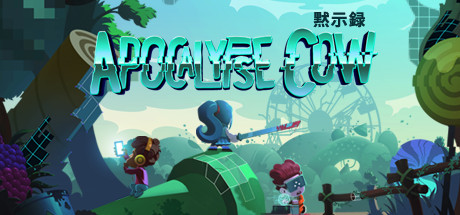 Apocalypse Cow - January 11, 2019
The night was brighter than usual. The clock struck midnight and the crowd erupted. Amidst the celebrations for this glorious new year, a pale creature known as game developer stood apart. Hand on his keyboard, he whispered: "I swear to write more blog posts this year!".
Further Back
Apocalypse Cow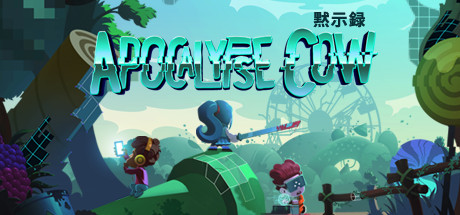 Apocalypse Cow is a cinematic arcade adventure set in a digital universe. A cute, psychotic little girl with the power to rupture time, travels across GameWorlds to find a missing robot. It's a journey that will teach her the true meaning of friendship and explosions.
Developer: Monsters
Publisher: Monsters