UPDATE 25 - WIPE OUT (not literally)
Posted by: Spilt Milk Studios on steam_community_announcements August 16, 2018
This week's work has been mostly Wipe related, with a side of FTUE/Tutorial to keep things varied.

We found more ways the Wipe could get stuck, and have fixed them! So this might seem familiar, but rest assured these are new issues that we've fixed:

- The game should no longer get stuck wiping the world
- Players should no longer get stuck on the wipe screen

Game development is often like this. Fixing one bug allows the game to progress just far enough for another one to appear, one that was previously hiding in the shadow of the previous one.

The main thrust of this week's udpate is that we've updated the FTUE/Tutorial with all the work we've been doing ahead of Early Access launch. So that work we mentioned last week, that's all in. This is a potentially long set of notes, but I'll do my best to make sure it's readable and understandable.



FIXED:



- We've added muzzleflash gfx back into the player's blasters, it's been broken for a long time! Each Blaster type has different muzzle locations and facing directions, so each one looks unique and pretty damn cool!

The Basic Blaster:


The Cross Blaster:



- The player is now always shown the icon of an equipped System in the EQUIP menu.
- The player can no longer equip a Passive System over itself, and is no longer charged for trying to do so.
- The Death tutorial has been fixed, so it always shows all relevant buttons and steps to respawn.
- The player is no longer able to equip multiple Passives in Ships that don't have enough slots. The Systems all now respect the count of the Ship the player is piloting.
- Fixed misalignment of the red 'damage flash' graphics
- Updated 'damage flash' to show as blue if the player's using the Shield and it takes the hit (ie: they've taken no damage).
- The player is no longer shown the 'upgrade' button for Systems they have not yet unlocked.
- The shop now allows players to buy the exclusive Phoenix skin, and if they have it already it prevents them from buying it again. This is hidden functionality at the moment. This skin can only be obtained through buying it, it is not part of the loot table ingame.



OTHER WIPE FIXES:


- Fixed a rare issue whereby the player would sometimes be disconnected when they reached the second Wipe Results screen.
- The Wipe Audio sting will no longer be played over the 3,2,1 countdown on joining a game.
- The backend would occasionally get stuck in a loop trying to delete an entity during the Wipe, which was one of the reasons the Wipe could sometimes not complete.
- Fixed a bug that meant only the default SH15 ship would get shown on the Wipe screens, so if you were piloting anything else, they wouldn't show up.



THE NEW TUTORIAL:


- The new tutorial is now implemented in Lazarus, and any new player will go through it on their first play.
- Please don't restart it, as you'll likely get stuck on the step where Pug gives you Lazarene!
- We've addressed every step of the existing tutorial, so that now Pug teaches the player all about Lazarene, where to get it, what to spend it on, and the like. Broadly things haven't changed a lot, but some steps are rearranged. We had to add a few new bits, like when Pug gives the player enough Lazarene to upgrade the Basic Blaster to level 2.
- We save the player's spot in the new tutorial so that when the Wipe happens, they can still progress through and then carry on in the new world.
- We force the second Xenotaph the player docks at to stock whatever System it is they unlock from their Loot Crate. Normally the stock is rolled at random when we build the world.
- We forced the first Asteroid the player kills to drop a certain amount of Lazarene, to be sure they get to understand its role.
- We fixed the Loot Crate counter. During the tutorial it often used to variously show 1 or 0, but always incorrectly.
- We fixed a bug where players coming back to the tutorial at the wrong step could be spawned miles away from friendly territory.
- We fixed a bug where the 'fade in' of the Asteroid radar marker would always play, even after the player had seen it.
- We fixed a bug where restarting the tutorial with the Map in fullscreen would lock it as such.
- We fixed a bug that let players open a second loot crate during the tutorial, which would break the flow entirely.
- We stopped the tutorial Loot Crate giving Lazarene. All Loot Crates are now Lazarene-free.



FIXES WE NEED YOUR HELP TO CONFIRM:


These are fixes for issues that are rare enough, or edge case enough, that we could really do with the community's help to make sure they're resolved.

- Fixed a rare issue where the game will take your Lazarene if an upgrade fails due to a connection & backend error.
- Restarting the Tutorial after being disconnected during the Tutorial would respawn the player in a Xenotaph, not in the Tutorial. This has been fixed.
- The player can no longer be told to capture a Drone Faction Capital (which is impossible) during the Tutorial.





KNOWN ISSUES:


- Sometimes when you Dock with a Xenotaph, you won't be able to see any menu at all, just your ship and the background image. If you see this, screenshot, let us know, and send us your logs!
- There is no FTUE/Tutorialisation for the Wipe itself. We are hoping to get this in before EA, but may not. There are more important things for us to address, and we think you're all smart enough to figure most of the two screens out.
- Sometimes the second Wipe Results screen can fail to show you your Systems, and therefore you cannot upgrade them there. We're working on the fix of course.
- Chat text is shown overlaid on Wipe screens, and we'll be making sure it isn't soon.

We've got a big stream with Caffeine.tv on Wednesday the 29th of August (only a couple of weeks away), plus another Closed Weekend on Steam soon too. We're getting close to EA launch!

Keep on playing, keep on spotting new issues, and keep on telling us what they are in our Discord channel!
Other Lazarus News
---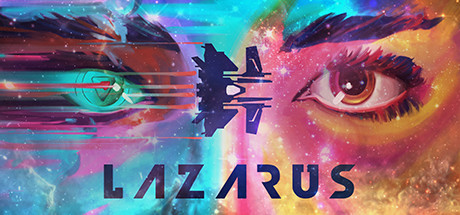 Lazarus - May 2, 2019
As you know from reading our [url=discord.gg/spiltmilk]Discord[/url], due to a bug introduced to SpatialOS, we had to delay this update, but finally we're pushing it live! The original post is as follows…
Further Back
Lazarus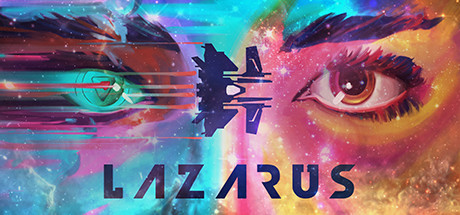 Lazarus is a lightning-fast action mmo for thousands of players in a shared & persistent open world, where you battle for supremacy against alien factions in a truly living world that never sleeps. In Open Alpha right now, sign up on the website to play and help us make it better!
Developer: Spilt Milk Studios Ltd
Publisher: Spilt Milk Studios Ltd