FORTS Tournament XIII - 1v1 Ranked - Enter Now!
Posted by: [DEV] Nozehed on steam_community_announcements August 13, 2018

G'day FORTS Fans!

Qualifying for the FORTS Tournament XIII is now closed. Players will have to be ranked in the top 50 of the FORTS 1v1 leaderboard to enter.

If you are in this list, you have qualified! Here's how to enter the tournament...




Join the FORTS Discord

Send a direct message on Discord to [DEV] Nozehed saying you want to enter the tournament.

Your name on Discord and Steam have to match.

No long, obscure or offensive names allowed.

At this stage you will be entered into the tournament bracket as a competitor.






WHEN






Tournament starts August 18th 4pm EDT





RULES






1v1 Ranked

Single Elimination

15 minute battle time limit

Ton of Guns enabled

Commanders enabled

Draws decided by total damage inflicted

16 competitors max

No suicides

Late or missing players instantly forfeit

Finals match is best of 3






STREAMS


EarthWork Games Twitch Channel
EarthWork Games YouTube Channel
EarthWork Games Mixer Channel
Smash Gaming Twitch Channel
Project Incursus Youtube Channel
xRayz3n's Twitch Channel (French)



THE BATTLEFIELDS


(chosen randomly during the tournament (the list may change)

Abyss


Arctic Span


Balls


Boxed In


Catacomb


Hang Time


Hillfort


Ice Cave


Ledge Grab


Moorings


Outstretch


Penguin


Pillars


Skylands


Tundra


Vanilla



note: Earthwork Games reserves the right to make changes to this event as needed
Other Forts News
---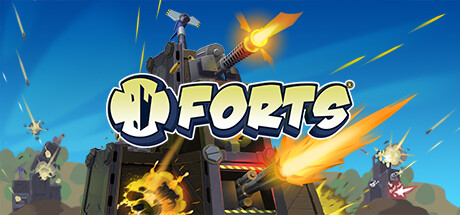 Forts - May 9, 2019
G'day, Forts fans! We hope you've had a good 2019 so far. We'd like to point you to our new EarthWork Games developer page, the central location for all things EWG, be they news, content or social media links. Head over here and give the page a 'follow' to ensure you don't miss out on any new updates.
Further Back
Forts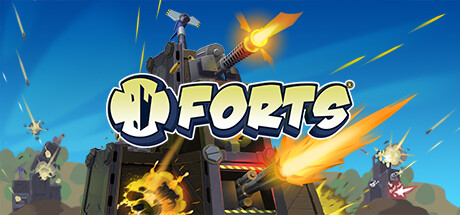 Forts is a physics-based RTS where foes design and build custom bases, arm them to the teeth and blast their opponent's creations to rubble.
Developer: EarthWork Games
Publisher: EarthWork Games