The original version of Knight Club will be FREE starting August 30th!
Posted by: RatCasket on steam_community_announcements August 8, 2018


In preparation for Knight Club Deluxe, we've decided to make the original Knight Club completely free at the end of the month! Previously this was exclusive to the Humble Trove, but will be available to anyone starting August 30th completely free of charge! To get access to the download, all players will need to do is sign up for the Gutter Arcade mailing list over at www.gutterarcade.com.

Trailer: https://www.youtube.com/watchv=JgoboACk6Yg

KNIGHT CLUB is a 2-4 player action platform-fighting game that brings traditional fighting game elements into an unlocked, free form movement playstyle. Equip your favorite armaments and do battle against your friends locally or online!

Compete with your friends in classic Versus Mode, rumble for glory in Royalty, tussle for territory in King of the Hill, or get loose and pass the controller in Party Mode!

Choose from nine playable Knights such as the virtuous Penelope, the loveable idiot Horace, or the dexterous amphibian Gil!

Wield one of four different weapons, each with its own unique moveset and playstyle!

Traverse nine unique stages from the tops of ancient overgrown castle ruins, to the depths of a blistering volcano workshop!

About Knight Club:
Knight Club is the first game from Gutter Arcade

Rooted in traditional fighting game mechanics, Knight Club aims to bring a unique experience to the platform-fighting game genre. With no ring outs, players will be locked in combat with their opponents until one Knight is left standing. Designed as a competitive game, Knight Club has a ton of mechanical depth and nuance despite its simple controls.

Not the kind of person who cares about frame data, and wavedashing? No problem. There are game modes for every kind of player! Round up your friends and play some 2v2 King of the Hill, or pass the controller in Party Mode. You can even play up to 4 players online in any of the four game modes.
Other Duel Arms News
---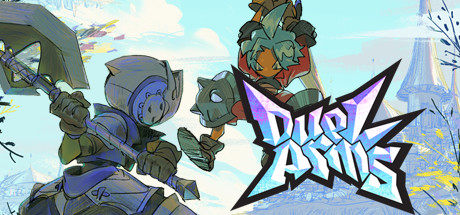 Duel Arms - August 13, 2019
Over the last year or so we have been hard at work on a follow up to our free to play game Knight Club. During development, we had been using the name Knight Club: Deluxe as a working title. Today we would like to announce the new name of the game!
Further Back
Duel Arms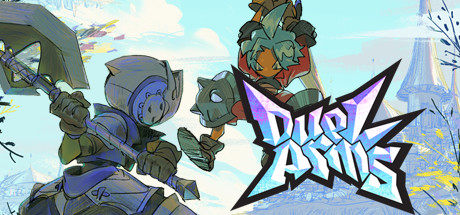 Customize your character, take up arms, and crush your friends in this frantic fighter. Duel Arms takes mechanics from traditional 2D fighting games and adapts them to a freeform, unlocked, platformer style fighting game.
Developer: Gutter Arcade
Publisher: Gutter Arcade