UPDATE 23 - WIPE YOURSELF DOWN
Posted by: Spilt Milk Studios on steam_community_announcements July 19, 2018
We've got tons of fixes around the Wipe, and quality of life changes around progression, shops and upgrading. Get stuck in!




SYSTEMS SHOPPING!





HUMAN CAPITAL XENOTAPHS

are guaranteed to stock one of every System type, as well as making sure that one of them is the Basic Blaster, and have at least one other Core System available. This way, even if humanity is taking a beating, you'll have a decent amount of options to push back with!

Look closely on the left hand side and you can see the stock for the Human Capital:




STOCK AT XENOTAPHS

is now consistent. Different Xenotaphs have different stock, and some might not even have any of a particular System type... and now there's no way of them going 'out of stock'. Previously, a System had a chance of being removed from the shop if a player equipped it. Not intended... but maybe we bring it back for Hard Mode :D



THE MAP

now accurately shows the Stock of any Xenotaph you've visited. There were some issues around visiting order, and empty stock slots not being shown correctly if you subsequently visited a Xenotaph with stock of that type. It used to get confused, now it doesn't.

-

THE WIPE

no longer prevents a player from seeing the stock data on the Map if they're still playing in the same session as the Wipe.




THE WIPE!





WIPE RELIABILITY!

We've fixed a whole bunch of errors and weird edge cases that prevented the Wipe from completing for various cases. Sometimes across the whole server, sometimes for individual players. Suffice to say it should be pretty bulletproof and work consistently now (famous last words). If you get stuck in the Wipe screens, let us know! At most the Wipe should take about a minute, but usually is less.



THE WIPE TIMER

is now visible at all times. We're still making the Wipe happen every 2 hours to ensure we get good data though, just in case there are more edge cases to catch. This may get removed and only displayed in the run up to a Wipe when we release the game, but for now it's super useful.

Along the bottom of the screen, just above your equipped Systems:




ENEMIES

that were spawned from Asteroids and Carriers are now cleaned up along with the rest.



WIPE RESULTS

screens are now 100% accurate. There were a few values that were not behaving, in particular the amount of Lazarene you'd spent.

Wipe Screen 1


Wipe Screen 2





UPGRADING SYSTEMS!





LAZARENE COUNTS

towards the Rank of a System. Every time you upgrade a System's Level, a small amount of it is also applied to that System's Rank. This is to make sure you don't have to rely on getting duplicates to upgrade stuff, and is still being balanced so expect changes!



SYSTEM RANK

is now shown clearly as separate to System Level. We show the latter as a 'hatched yellow' fill on the bar, while the former is 'solid green'. Note; if you increase the Rank of a System beyond its Level, the Level is increased with it.

Take a close look at the Green (and now Yellow!) pipped bar under the System:




SYSTEM RANK

bar no longer changes after you've navigated away from the System in question. This was confusing, to say the least.



SYSTEM RANK

now increases no matter how many XP Tokens (Global or System) you apply. Previously there were some bugs that made certain combos/orders break it, and not get saved properly.



XP TOKENS

have been labelled correctly in the Tech screen. Previously the numbers of tokens were being shown under the incorrect labels.



XP TOKENS

are now awarded correctly for all duplicates. Duplicate Skins give a Global XP Token that matches their rarity. Duplicate Systems give a System XP Token at random picked from Common, Rare, Epic and Legendary. Duplicate Ships always give a Legendary Global XP Token.



BUG SQUASHED

that meant sometimes, if you entered the Tech screen with a Core Blaster maxed out (Rank 10) it could freeze that menu tab for that session.



UPGRADE FAILURES

should no longer remove the Lazarene from your account. We need you to keep an eye out for this one as it's VERY hard to reproduce.



UPGRADE COSTS

now show the correct Lazarene amount. There was a time when they'd all show as 9999 Lazarene, even though the actual cost was functional/happy/accurate.




BALANCE!



- We've tweaked the value of Tokens in relation to how much XP they add to your Rank. Things were advancing far too quickly! We're still balancing this though.




OTHER!





LAZARENE

totals are displayed for the player on both the Docking screen (so you can see how much you've collected and are about to bank) as well as the Death screen (to really rub in how much you've lost, I guess?). Useful stuff.

The Dock screen:


The Death screen:





KNOWN ISSUES:



- Left over from last week, if you max out a System's Level (but not Rank), the System's Tech screen UI still shows it as Max after a Wipe. You can tell because it has a golden highlight and a golden star, but this does not prevent you from upgrading it or interacting with it properly. It's a purely cosmetic issue.

- Sometimes when equipping Systems, the Slots won't update with their visuals (on the right hand side of the relevant Xenotaph screen). They functionally attach and this is reflected in gameplay (you can see them in your slots when flying about) so it is purely a cosmetic issue, and one we'll fix soon.




NEXT WEEK!



Next week's update will be focused on making sure the FTUE/Tutorials in the game communicate all of the new progression changes (things like Lazarene dropping from kills, but not from Loot Crates) and also making sure the Wipe doesn't break any of that first time user experience. We'll also be adding a tool that tests connections for you. With any luck it'll help us and the team at Improbable figure out the root cause of most peoples' connection failures. If we get far enough, then we'll also be able to polish up a lot of the core experience, ranging widely from menus to combat and everything inbetween; we've got a long list of bits we want to see made better! Finally in the background of all of this, we are also designing (on paper) some interesting stuff around the mid-to-late game experience, adding a bit more structure in terms of challenge and varied gameplay. Keep an eye out on our Discord (https://discord.gg/spiltmilk) to get early info on that!
Other Lazarus News
---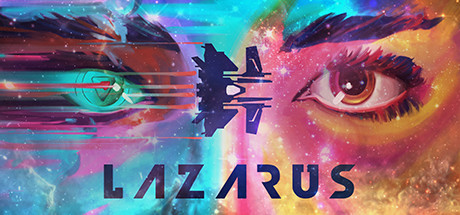 Lazarus - May 2, 2019
As you know from reading our [url=discord.gg/spiltmilk]Discord[/url], due to a bug introduced to SpatialOS, we had to delay this update, but finally we're pushing it live! The original post is as follows…
Further Back
Lazarus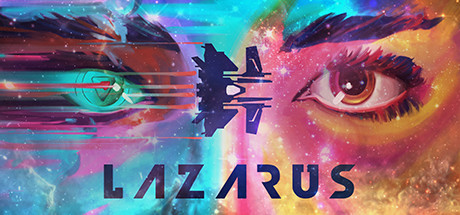 Lazarus is a lightning-fast action mmo for thousands of players in a shared & persistent open world, where you battle for supremacy against alien factions in a truly living world that never sleeps. In Open Alpha right now, sign up on the website to play and help us make it better!
Developer: Spilt Milk Studios Ltd
Publisher: Spilt Milk Studios Ltd