FORTS Tournament XII - 2v2 Ranked - Today (July 14th) @ 4pm EDT!
Posted by: [DEV] Nozehed on steam_community_announcements July 14, 2018


G'day FORTS Fans, just a quick reminder that the FORTS Tournament XII is on today! Streams are listed below. Hope to see you there!



TOURNAMENT BRACKET


Check out the live tournament bracket on The FORTS Challonge page.



WHEN


The tournament will take place July 14th at the following times…




4pm Eastern Daylight Time (USA)

1pm Pacific Daylight Time (USA)

9pm British Summer Time (GBR)

6am - July 15th - Australian Eastern Standard Time (AUS)






RULES






2v2 Ranked Team Co-op

Single Elimination

15 minute battle time limit

Ton of Guns enabled

Commanders enabled

Draws decided by total damage inflicted

16 Teams max.






STREAMS


EarthWork Games Twitch Channel
EarthWork Games YouTube Channel
EarthWork Games Mixer Channel
Smash Gaming Twitch Channel
Project Incursus Youtube Channel
xRayz3n's Twitch Channel (French)



THE BATTLEFIELDS


(chosen randomly during the tournament)

Balls 2v2


Hillfort 1v1


Ledge Grab 1v1


Vanilla Large 2v2


Stalactites 2v2


Wingman 2v2


Snow Leopards 2v2


Caverns 2v2


Abyss


Boxed In


Catacomb


Skylands 2v2


Up On Down



note: Earthwork Games reserves the right to make changes to this event as needed
Other Forts News
---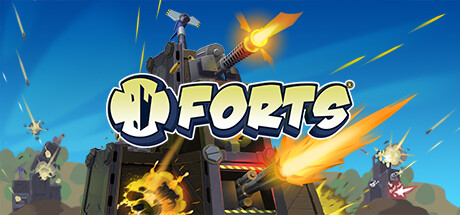 Forts - May 9, 2019
G'day, Forts fans! We hope you've had a good 2019 so far. We'd like to point you to our new EarthWork Games developer page, the central location for all things EWG, be they news, content or social media links. Head over here and give the page a 'follow' to ensure you don't miss out on any new updates.
Further Back
Forts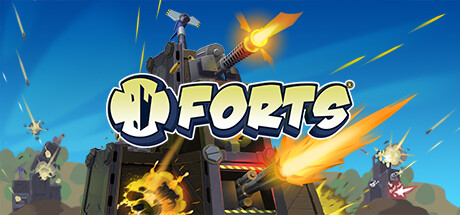 Forts is a physics-based RTS where foes design and build custom bases, arm them to the teeth and blast their opponent's creations to rubble.
Developer: EarthWork Games
Publisher: EarthWork Games