Sonic Mania Plus dev diary teases the new Encore mode
Posted by: [email protected] (Dominic Tarason) on rps July 6, 2018



Sonic Mania was a joy – a true return to form for Sega's spiky blue mascot. It's due to get even better later this month. Sonic Mania Plus, is a re-release (available as a $5 upgrade for existing owners) adding two new playable characters from the little-known SegaSonic The Hedgehog arcade game, plus some new content. In the first of a series of developer diaries, we get a peek at the new characters in action. Plus an all-too-brief glimpse at Encore mode; a second loop through the game with new lighting, cutscenes and enemy placement.




Other Sonic Mania News
---
Sonic Mania - July 30, 2020
As a nostalgia trip, Sonic Mania is impeccably precise. So, naturally, you'll want to really nail those throwback kicks by, uh, playing it through an unrelated publisher's digital subscription service. The blue blur and his grossly mutated twin-tailed fox friend are now sprinting through EA's Origin Access Premiere service, with Two Point Hospital and Endless Legend set to join them in the near future.
Further Back
Sonic Mania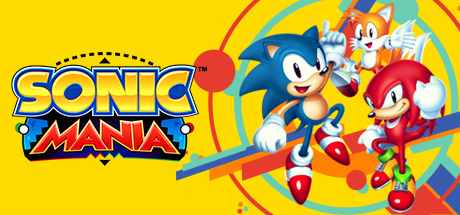 Sonic Mania is an all-new adventure with Sonic, Tails, and Knuckles full of unique bosses, rolling 2D landscapes, and fun classic gameplay.
Developer: Christian Whitehead,Headcannon,PagodaWest Games
Publisher: SEGA