UPDATE 22 - WIPE AWAY THOSE TEARS
Posted by: Spilt Milk Studios on steam_community_announcements July 6, 2018
Update 22 is here and it features the single biggest change we've ever made to the game both in terms of the amount of work it has taken, and the amount of impact it has on Lazarus. We've entirely reworked progression (previous weeks have been adding smaller pieces but this is the culmination) and there is a bunch more to do, but this is a really exciting moment for us!




THE WIPE - DETAILS:



- The Wipe. This is it. We've been talking about it for weeks, and now it's here. Every 2 hrs (for now, to test! Every week-or-so in the full game) the Ourobeans reset the world, before the Apophis arrive and literally destroy reality. What does this mean for you? It means that you get a nice breather, you can tinker with upgrading your tech permanently, and then jump back into a fresh world to fight against the Drones and prepare for the inevitable arrival of the Apophis once again...

...here is what you'll experience:

- When the Wipe is near, you'll get a warning and a countdown on the HUD.
- At this point you'll have 1 minute before the Ourobeans start rebuilding the world.
- Once that minute is over, you'll be taken to a screen that shows your performance since the last Wipe, plus what is being wiped and what is being kept. Also, depending on your performance, you'll get given some bonus Loot Crates to open after the Wipe is done.




What is wiped?


Mass
Energy
Void
System Upgrades (Don't panic! See below!)
Lazarene (Don't panic! See below!)



What is kept?


New Systems
New Ships
Loot Crates
Skins
XP tokens (spend these to increase your System's Rank!)
System Ranks & XP (This is what defines the starting Level of a System in the next world!)

- You're then able to navigate to the next screen, which shows how long till the new world is ready.
- On this screen you're able to tinker. Any Lazarene you didn't spend on upgrades get turned into Tokens (also gained from duplicates, see below):


...and you can spend these Tokens on increasing the Rank of any System you own, as I am doing here with my Trident Blaster:


- For the final part of the Wipe process, once the new world has been built, the Ourobeans will enable the REBIRTH button and you can jump into the fresh world and start kicking butt once more! This new world will have a brand new layout, and every faction's territory will have been cleared so it's fair game for you or any of the Drone factions. Xenotaphs will have moved, boundaries changed, and different Systems will be in stock in different areas entirely compared to the previous world.



NOTE:

please be aware that we've switched off the tutorials for now, as they played poorly with the Wipe. We will of course reinstate them when this has been addressed.



More on System Ranks:



- A System's Rank defines what Level a System starts on in the new world. By default a new System is Rank 0 and Level 0. Should you increase it to Rank 6, then from that point on that System will have a new base of Level 6, regardless of Wipes.

- Whenever you find a Xenotaph stocking it, that System will be at the same default Level as its Rank... and of course you can increase its Level or Rank further as you choose.

A System's Rank can be seen in the Tech screen any time you Dock.


- As you can see above, the System's Rank can be lower than its Level; this is because the player has upgraded the System's Level, but not their Rank.
- A System's Rank can only be affected by Tokens, and can only ever go up.
- Tokens are won from duplicate Systems, duplicate Skins and duplicate Ships.

Here's a nice gif of me upgrading the Rank of my Lance Blaster with several XP Tokens (can be applied to any System) and one System Token (only for that specific System) in the Tech Screen:


- You can see how many of each kind of Token you have on the Tech screen, plus you can apply them so you don't need to wait for a Wipe to increase the Rank of a System.
- Lazarene is still spent on upgrading a System's Level, which is reset to the System's Rank on the event of a Wipe.




OTHER CHANGES:



- The fullscreen Map now shows you the Systems that are stocked at any Xenotaph you've visited. Just hover over the Xenotaph on the map to see! This data does not get reset on Wipes atm, so enjoy the knowledge!


- HP numbers are now shown underneath all Drone and Asteroid health bars, while both HP and Energy data is now shown on the player's HUD in number form too.


- Hit VFX have been added for when the player is damaged (collisions and shots)
, while HUD warnings have been added when you take damage too, in the form of a red flash.


- The Upgrade button no longer appears if the System in question is at Max Level.

- New icons have been introduced for Lazarene and Lootcrates on the player's HUD, Death Screen and the Xenotaph Docked screen

- Swapping Ships now has its own separate confirmation dialog with correct Lazarene costs, and your Lazarene total updates instantly on both Repair and Swap. The process now also includes Ourobean sass.


- Fixed the weird outline transparency jank on the ingame Lazarene pickup.

- Replaced MEV HUD icons with non-additive images, so they no longer glow/bloom out their detail.

- The fullscreen Map has had a range of other smaller improvements to its layout and readability.


- Lazarene will drop at a slightly lower rate (still balancing)



KNOWN ISSUES:



- The cost of every System upgrade reads as 9999, but this is purely cosmetic. The actual cost is derived from our backend, and while this does make it hard to know how much to save up, we're fixing it asap and it doesn't prevent you from upgrading if you do have the correct amount of Lazarene.

- The System Tokens count can sometimes break on the Tech screen, showing that you have e.g.'x3' but greying out the button as if you have 0. This is functionally accurate (you do have 0 in this example), but the readout shows the wrong number.

- If you max out a System's Level (but not Rank), the System's Tech screen UI still shows it as Max after a Wipe. You can tell as it has a golden highlight and a golden star, but this does not prevent you from upgrading it or interacting with it properly. It's a purely cosmetic issue.

- The data on a Xenotaph's System stock does not get reset on Wipes.

- The HUD warning "Lazarus Event Has Begun" does not get removed from some player's screen after a Wipe.

The next update will be on Friday the 20th July! We're at Develop conference next week, working on the game and showing it to as many people as possible, so we'll update the week after with tons of good stuff.
Other Lazarus News
---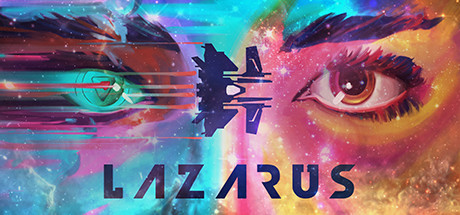 Lazarus - May 2, 2019
As you know from reading our [url=discord.gg/spiltmilk]Discord[/url], due to a bug introduced to SpatialOS, we had to delay this update, but finally we're pushing it live! The original post is as follows…
Further Back
Lazarus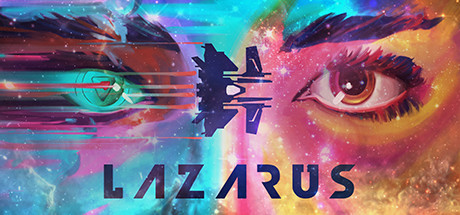 Lazarus is a lightning-fast action mmo for thousands of players in a shared & persistent open world, where you battle for supremacy against alien factions in a truly living world that never sleeps. In Open Alpha right now, sign up on the website to play and help us make it better!
Developer: Spilt Milk Studios Ltd
Publisher: Spilt Milk Studios Ltd