Gamepad support now enabled and update on DLC progress
Posted by: Toolkitz Games on steam_community_announcements May 4, 2018

Just a quick announcement. The game has been updated to include gamepad support. You can now plug in a controller and the game will detect it. With this update, I had to add a fail safe due to being able to get stuck on the main menu if you needed to use a gamepad but did not have one. You can now revert to the default control scheme by holding F5 for 2 seconds. The button configuration menu has also been changed for ease of use. You no longer have to configure each button one by one. Now you have to press the Restart button in the menu and you will go through the entire list one by one. This is a better option due to the original setup having you edit the button with the controller but go through the menu with the keyboard. Now you only have to use the keyboard to access the menu and start the configuration process.

The DLC is now in production. I mentioned that it will take 2 months to finish it but this date is being upped by a few extra weeks. I am aiming to release this in 2 months and 2 weeks but there is no guarantee of that. All I can say is that the DLC will arrive before August comes around.
Other Magical Star Pillars News
---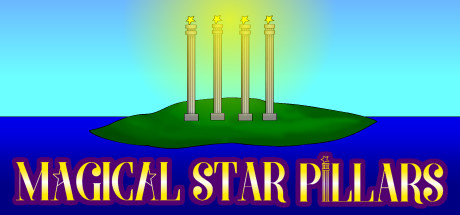 I would like to thank all who have played the game and those who have reviewed it. Over the past weeks while the DLC is being developed, we have been contacting many review sites and have gotten positive feedback on the game, with the gameplay being the most praised. That's not to say we have not gotten some critiques. One of the biggest complaints is the map is hard to navigate through corridors, mainly in Clay Island. We are working on fixing this issue as well as many others that have been pointed out to us so expect an update in the near future. Overall the game has been lauded as being enjoyable and charming, and I'm thankful for everyone who has given us such honest feedback.
Magical Star Pillars - June 11, 2018
---
Further Back
Release date coming late spring, Extended Demo available by request February 15, 2018