Sonic Mania Plus now has a release date
Posted by: on eurogamer April 25, 2018
Sega has announced that its upcoming Sonic Mania Plus expansion update thing is coming to PlayStation 4, Xbox One, PC, and Switch on July 17th.

Sonic Manic Plus is essentially a refined, extended reworking of last year's excellent Sonic Mania - what Sega is calling the "definitive version". It takes the already rock-solid retro platforming core of the original and finesses it into a blurry blue sheen.

For starters, it introduces two new, if somewhat obscure, playable characters in the form of Mighty the Armadillo and Ray the Flying Squirrel (both first seen in the 1993 isometric arcade spin-off, SegaSonic the Hedgehog), along with an intriguing new Encore mode. This, says Sega, gives "a fresh look to familiar zones" with new challenges, layouts, and visual changes.
Other Sonic Mania News
---
Sonic Mania - July 30, 2020
As a nostalgia trip, Sonic Mania is impeccably precise. So, naturally, you'll want to really nail those throwback kicks by, uh, playing it through an unrelated publisher's digital subscription service. The blue blur and his grossly mutated twin-tailed fox friend are now sprinting through EA's Origin Access Premiere service, with Two Point Hospital and Endless Legend set to join them in the near future.
Further Back
Sonic Mania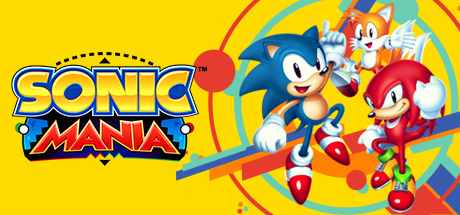 Sonic Mania is an all-new adventure with Sonic, Tails, and Knuckles full of unique bosses, rolling 2D landscapes, and fun classic gameplay.
Developer: Christian Whitehead,Headcannon,PagodaWest Games
Publisher: SEGA