Feature Highlight: Costumes
Posted by: Monsters on steam_community_announcements March 10, 2018


Hi GameWalker!

We can't deny it. Penny is a little crazy. She's a short tempered badass that will smoke your butt if you look at her funny. But that's not all that defines her! When she doesn't rain terror and destruction, her favorite passtime is cosplaying!



Cosplay in Apocalypse Cow


During a mission if you come by one of the various Cosplay Phonebooths don't think twice. Get in there and, in the blink of an eye, she'll be sporting one of her many rad costumes, like a new Superman!

Here's one of them. Guess who she's cosplaying as!!
Need a hint? [spoiler]Her full name grows longer with every season![/spoiler]





Collect Coins to Unlock


While using a cosplay booth is temporary, you can use the coins you pick up from killing baddies to unlock a costume permanently. Gotta get them all!



Costumes in Co-op


Of course when you play co-op, Penny's imaginary friend isn't left hanging! The Kid gets a matching costume too! Because everything is better with a friend! But more on that on next month's feature highlight.

See you next time GameWalkers and remember, if you kinda like the game, let the world know!


Other Apocalypse Cow News
---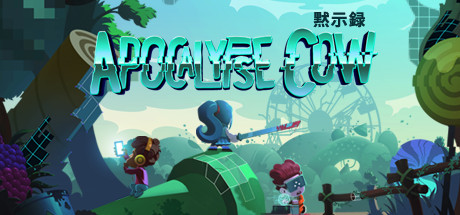 Apocalypse Cow - January 11, 2019
The night was brighter than usual. The clock struck midnight and the crowd erupted. Amidst the celebrations for this glorious new year, a pale creature known as game developer stood apart. Hand on his keyboard, he whispered: "I swear to write more blog posts this year!".
Further Back
Apocalypse Cow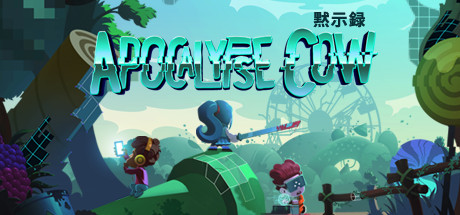 Apocalypse Cow is a cinematic arcade adventure set in a digital universe. A cute, psychotic little girl with the power to rupture time, travels across GameWorlds to find a missing robot. It's a journey that will teach her the true meaning of friendship and explosions.
Developer: Monsters
Publisher: Monsters