SakuraGame Special Event(Happy Chinese New Year!)
Posted by: Shippou on steam_community_announcements February 13, 2018
Please read this announcement carefully before participating.

It's getting close to Chinese New Year, and SakuraGame humbly presents the biggest Event ever in history. Happy holidays y'all!!!

This promotion is sponsored by Sakura Fund .
* Sakura Fund is founded by SakuraGame aiming to reward keen gamers who support us.

For more information, please follow us on Twitter @SakuraGame_EN: https://twitter.com/SakuraGame_EN

---------------
Qualification&Limitations:
1. Before 23:59 Feb 25, 2018(UTC+8), everyone who has 20 and more games and/or DLCs published by SakuraGame (*Games published by SakuraGame:
http://store.steampowered.com/search/?publisher=SakuraGame ), and each of those games has 2 or more hours of playtime, can get 2 special reward from us. Check the link below.
2. The link will be taken down at 23:59 Feb 25, 2018(UTC+8), if your rewards are Steam activation keys, please claim the keys before the deadline. If your rewards are PS4 or pillowcase, please also fill in the address form before the deadline. (If the information given is wrong, we will try and contact you to get an exact one, but we do not retain responsibility for unreceived rewards).
3. During the Event, each Steam account has one chance to participate. Any malicious intent will be treated as hostile and will result in getting banned or worse.
4. Due to manufacturing and shipping issues, we can only ship rewards from this event to countries/regions that can be reached by EMS or/and SF EXPRESS. Thank you for understanding (If you won an reward but we cannot ship it to you, please contact [email protected] and include ERGENT. in the subject. We'll exchange it for something else.).

Here come the prizes, get ready to be dazzled!
---------------
You may win:
*An all-new Sony PlayStation4 Pro(10 in total, we'll update this announcement when the Event is over to let everyone know who the luckiest gamers are XD)

*A Body-Length Pillowcase (36 in total, we'll also update this announcement when the Event is over to let everyone know who the less but still lucky gamers are XD)

*A Steam Activation Keys to the following games(there's only a finite number of keys so, hurry up!):
Crimson Imprint plus -Nonexistent Christmas-
Trine 2: Complete Story
Trine 3: The Artifacts of Power
Eddy紫 ~Eddy Violet~
Sumeru
True Love ~Confide to the Maple~
7 days with Death
Short Stories Collection of Class Tangerine
Companion
Our End of the World
Koi Musubi
the 9th day:第九日
Dong-Jin Rice-hime(東津萌米)
Dong-Jin Rice-hime -Expansion Pack
*******************

Link: http://39.108.104.75:4000/Home/Check/11

***Be advised:
*Please set your Steam Profile to public
*If the site says 'You need to purchase the game first' or 'Server is busy', it is because there are more than one of you that has been claiming keys simultaneously. We recommend you to try again at different hours.
*If the site says 'Gaming hour is less than 2', this may happen because of some sync problems. Please add to your play time and re-login Steam.
*If you can't open the link, try copy and paste it to browser, then open it directly.
*We also recommend you to try on different internet environments if your having problems logging in.
*******************
If you want to see more information about us, check our official site: sakuragame.com

If you encounter any problem or just want to talk, please don't hesitate to contact us.

Contact us:
[email protected]
[email protected]_EN
http://www.sakuragame.com

Have a good day and game on!

Other Cat Girl News
---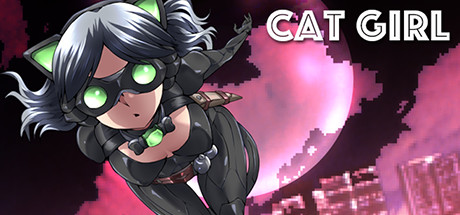 We have release the final version of Mirror, which has 6550 reviews and 96% of them are recommended! Achievements, cards and badges can be unlocked today and with a brand new challenge mode for you match-3 junkies. We have also released a lossless OST DLC, buy now and save 45%!
Cat Girl - April 19, 2018
---
Further Back