v3.2.2
Posted by: Blizzard Borealis on steam_community_announcements February 13, 2018
Fixed a minor bug that would remove some challenges from the game entirely when "Truth" fields are active (and therefore making the achievement "Showmanshi(t)p" impossible). Truth be told, it's not worth if you miss out on content!

Other King of Booze: Drinking Game News
---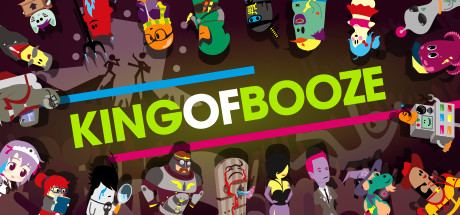 We fixed a seemingly random crash (it was happening randomly, but not caused by random circumstances!) Being a programmer is like being the detective in a crime movie where you are also the murderer.
King of Booze: Drinking Game - May 23, 2018
---
Further Back
3.2.7 April 6, 2018
v3.2.5 March 18, 2018
v3.2.2 February 13, 2018
New in v3.2.1 February 3, 2018
Halloween Update October 28, 2016
Trading Cards and Achievements October 23, 2016
Trading Cards and Achievements October 23, 2016
Trading Cards and Achievements October 23, 2016