Update v.2.1
Posted by: CloudScapeGT on steam_community_announcements February 2, 2018
Hello,

Version 2.1 of 80.08 has been uploaded. Here are the changes included in the update:

1. We have updated the game engine! 80.08 now utilizes the latest version of Unity. The upgrade process was not very straight forward but we think it was worth it. The new engine will improve performance and our ability to deliver future updates.

2. The font used to display the Symbol-Language has been changed. There were some letters that weren't working properly with the previous font and we also felt that some symbols needed a more well-defined look. In the following images you can see the difference:





3. When you select a destination in the Map screen, the button will turn green in order to remind you of your choice (you had to remember your selection before).



4. We also added a new visual mode. Press the 'Esc' key and click on the symbol in the upper left corner to trigger the effect. As you can see in the pictures below, the new 'look' is a little more darker and has more defined colors and edges. Try it out in different areas to see the difference. If you wish to turn off the new visual mode, press the 'Esc' key and click on the same symbol one more time.





5. The colors in the title screen have been altered to match the engine update (we think it looks better). And all our previous posts have been translated into Spanish).

Best regards.
Other 80.08 News
---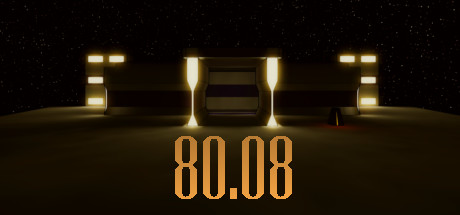 80.08 - March 14, 2019
We wanted to let you know that, unfortunately, we will stop selling 80.08 on the Steam Store. Due to many creative, personal and financial reasons, we can no longer keep updating the software, add more content to it or provide any support on this platform. You are still going to be able to play the game and should expect no change to the gameplay because 80.08 is primarily a traditional single-player off-line experience. If you have questions or comments, you can still contact us at [email protected]
Further Back
Update v2.2 July 31, 2018
[Beginning] April 6, 2018
Update v.2.1 February 2, 2018
Upcoming Updates January 8, 2018
Update v.2.0 November 2, 2017
[Blue Box and The Room] October 17, 2017
[Example] October 17, 2017
[Preliminary] October 17, 2017
Story Update October 17, 2017
Update (32bit and 64bit) September 7, 2017
80.08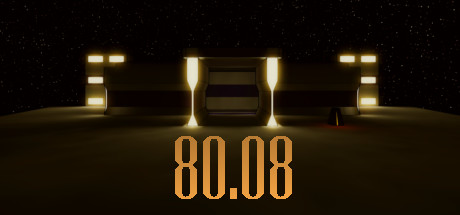 For unknown reasons, you find yourself trapped in a representation of your mind. As a prisoner, you are required to complete certain tasks to keep your sanity. Inside this cell, however, nothing is what it seems and confusion is your natural state.
Developer: CloudScapeGT
Publisher: CloudScapeGT