New version 4.19 Beta release for 2018
Posted by: Whirligig on steam_community_announcements January 23, 2018
So I've uploaded two beta versions since last time and news posts are probably going to be this way in the general future. I think it makes more sense to post announcements when there have been enough changes to shout about :)

One of the updates in this beta is the addition of a new custom format. This custom format is for Youtube videos that are formatted in there new proprietary cubemap format. You can read about this format here:

https://youtube-eng.googleblog.com/2017/03/improving-vr-videos.html

Now I spend a lot of time on Whirligig and have gained a lot of experience in VR and VR video but there is such a lot to learn and one thing I was having difficulty with was creating this format. I reached out to VR Toolbox and they kindly provided me with a custom OBJ that fitted the bill. I very much appreciate them allowing me to use this and I highly recommend you go over to their Steam page and check out there product:




It provides a wide range of tools to allow you to steam online video, have several browsers windows open while playing games and a whole lot more. So check it out.

So onto the updates this week and without further ado:



Updates in version 4.19









Added "Gaze support". Actually I've called this "timed select" in settings. When this is selected, on the main UI you will get a timed select without having to press a button. I'll improve this in time but this is the first iteration so I hope you like it.


Added "save ini with media file". Whenever you open a media file, an ini file containing all of the settings gets created in the roaming folder, so that it will open up with the same settings next time. When this option is turned on the ini file will be saved with the video so you can keep the settings with it and pass those settings onto others if you wish.


Added "load default option". When this is selected whenever Whirligig is open it will open the default media, meaning it will not open the previous video you were watching.


Added new custom format designed for youtube VR videos. This custom projection was kindly provided by VR Toolbox: 360 Desktop. Check them out on Steam :)


Fixed none VR update Screen.


Fixed custom projection not showing the name at startup.







Updates in version 4.18








WebCam support added. So I've added support to display camera feeds. This is the first iteration so there may be bugs but it generally works. So the support works very much in the same as Mirrored Desktop support (which needs looking at as it crashes). So the easiest thing to do is create a text file with the extension wbc such as "example.wpc" then when you open it you will be displayed the webcam feed. There is an accompanying menu for the webcam support, which can be found in the buttons menu under settings. Here you can cycle through the webcams if you have more than one. Webcam cycling can also be assigned to an input key.


The second feature added is colours to indicate file types. So I haven't fully settled on the colours yet as it's a proof of concept but hopefully it should work ok. This will help you distinguish between image files, video files and other special files.





On top of these updates I've also been fixing bugs and generally tidying up code...again.



How to try the Betas


To start using the betas (and if you want the latest features and bug fixes it's recommend as I'm quite active in beta releases) all you have to do is right click on Whirligig, go to properties, go to the beta tab and select whirligig_early_access_latest_beta. This beta is always updated with every version. If you just want to try this beta only select whirligig_early_access_v4.19. If you want to stop using the betas select 'none'.



Note on replying to this message


In discussion you get a notification if someone has replied to a post but if you post at the bottom of a news feed then you don't get that notification so it can be easily to miss a reply. I check these news post regularly (mostly). If you do post here with an issue or suggestion please check manually to see if I've replied to your comment. I don't want people to think I'm ignoring them :)



And Finally


So so far this year I'm managing to keep up with my weekly updates. The next big thing I'll be tackling is the setup menu. I keep adding new functions which is great but I just cram them into the old setup which isn't. So hopefully you'll see improvements there next time and if I have time I'll also look at adding new features as well.


Until the next update.

Happy watching

Phil
Other Whirligig VR Media Player News
---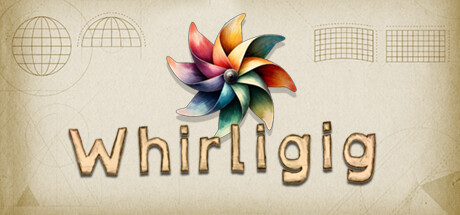 Whirligig VR Media Player - November 7, 2019
So there are big updates and small ones in this release. Firstly I've spent a good while trying to optimise the code to improve performance. This isn't something a lot of people will notice but it's worth it to keep Whirligig running smoothly.
Further Back
Whirligig VR Media Player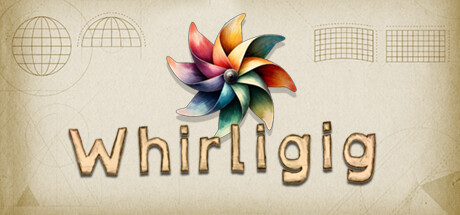 Whirligig is a VR media player for the playback and viewing of video files and images. It support a wide range of projection types, render paths and has many other features to make your experience as enjoyable as possible.
Developer: Philip Day
Publisher: Philip Day