🌟 Tank Force 3.35 Update 🌟
Posted by: Magic Unicorn on steam_community_announcements December 21, 2017
Dear players, we glad to announce that the 3.35 Tank Force update is available on battle servers!

The update is a technical and focused on solving lots of troubles in the game and performance improvement.
But several important changes in there!

During the preparations for the update, we've solved 129 important tasks. List of them has been created according to your feedback and our internal tests.
But we won't overload you by technical details of each change and show you the list of the most important ones.

📝 Release 3.35 List of changes: 📝
- Game performance has been highly improved on mobile devices
- Auto-aiming is optional now (control settings) and available for free camera controlling also
- Matchmaking system has been improved, players will be meeting each other more frequently
- Auto-aiming has been improved, you can maintain the target even trough obstacles and can aim more accurately
- Gamepads supporting
- Blur in the sniper mode can be disabled now in options
- Steam players have received possibility to synchronise their progress via E-mail
- Tanks collision have been fixed
- Rewards for ranks achieving have been increased
- Second tanks in each Tank-tree became less expensive
- Lots changes in friend system, friends rating
- Reward for defense of the base has been added
- You will be able to add players to your chat blacklist since now
- Fixed the bug with aiming at objects behind you
- Fixed water-effects on iOS
- Gear and Equipment have been rebalanced
- Interface will remember your last visited Tank Tree
- Lots changes in game localization
- Hangar vehicles previews have been improved
- Wheeled vehicles are better climbing on hills
- Extra menu after pressing on player's name on tournament boards have been added
- Hangar tutorial has been extended
- Mobile options have been removed from PC settings
- Functional for making sales for camouflages, decals and common tanks has been released
- Connection new players at the middle of the battle have been fixed
- Issues with payments on Steam have been solved
- The exact time of Premium time can be found in Premium shop.
- Changes in tournament rewards. World tournament has received more prize places.
- Preparations for premium tanks release
- Preparations for Winter Celebrations
- Lots other technical changes

Welcome to the updated version of Tank Force!

Reminder: you can report technical problems of the game to our Support team via e-mail [email protected] or right from the main hangar!

Have a wonderful day! Happy coming Winter Weekend!

Other Tank Force News
---
Further Back
Tank Force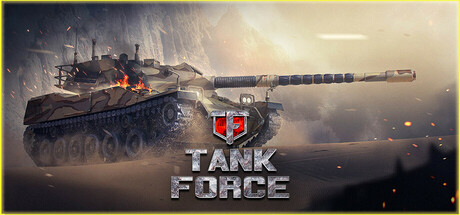 Tank Force - the coolest free online tank shooter This is a new word in online tank battles, which combines the best qualities of a tank simulator and thrilling arcade battles.
Developer: Extreme Developers
Publisher: Extreme Developers