Patch Notes
Posted by: adambrosio1 on steam_community_announcements December 7, 2017
Patch Notes

Wave Cave Minigame:

- Is this game too easy for you?
- Does the s q u a d need a real challenge?
- We have the solution!

- Delve deep down into caverns within the Blena Mini-game Basement for a piece of the action!

- With a party, fight through 40 Waves of enhanced monsters and bosses for rewards! (more waves will be added.)

- Every 10 floors you will receive an item that grants you a fancy icon to show your determination, a chest filled with tokens and a chance at some new equipment!

Maps:

- Added Shell Frog fishing area
- Added new teleport in Magic Cave: Layer 3

Npc's:

- Dino drops magic sand
- Molten Minotaur got nerfed
- Molten Minotaur cut spawn time in half + fixed Ranged form.
- Biko the Dwarf now has a Shop

Quests:

- "Feed Mushroom Leader" changed to "Dragon Delicacy" now gives 100k ticket reward

Resources:

- Added new resource to fishing "Shell Frog"

Items:

- S. Potions Alchemy +16 tradable potions
- Max Attack Cape now drops off of Shadster
- God Orb now drops 1/100 from all god bosses
- Crossbow speed lowered to 1.7s from 2s (All)
- Blogo Staff cast time raised from 2s to 2.9s
- Hade's Wand cast time raised from 1.5 to 2.9s, also requires Power Paper to use

- Added Slammer Mace
- Added Spark Staff
- Added Ring of Chaos
- Added Tribrid Blogo Cape
- Added Wave Cave Crate
- Added Wave 10, 20, 30, 40 Icon items(edited)

Other Fixes:

- Fixed Blessed and Pyre equipment recipes
- Fixed Blessed and Pyre equipment values
- Fixed Pyre sets stats
- Fixed ore lineality
- Fixed some item recipes
- Fixed some item descriptions
- Fixed some map blocking
- Fixed some ? Pads
- Fixed Blogo Shield item image and paperdoll
- Fixed Nova Shield paperdoll
- Fixed Death Worms speech
- Fixed No'kor Wings item image
- Fixed S. Healing Staff, now set to magic
- Fixed some dungeon portals
- Fixed canceling quest bug
- Fixed target cast range
- Fixed random events not triggering
- Fixed left turn when healing yourself with staffs
- Fixed npc spawning outside map in SH
- Fixed npc spawning outside map Bablo Cave
- Fixed price of Steel Bar and Steel Bar (N)
- Removed melted shards from Pyre Ore
- Fixed random events.
Other Orake 2D MMORPG News
---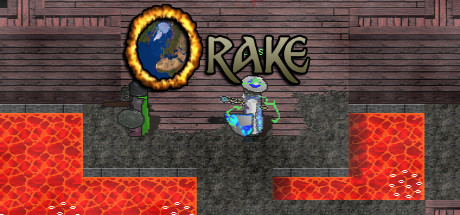 ---
Further Back