Frontline News - Armistice Day
Posted by: Blazy013 on steam_community_announcements November 10, 2017
Armistice Day and War Child


Tomorrow, 99 years ago, the Armistice was signed and fighting finally ended on the 11th hour of the 11th day of the 11th month. It would be prolonged three times before peace was ratified in January 1920.



We have an in-game remembrance event tomorrow - if you spend two minutes in reflection as the poppy turns red, you will unlock a medal. Verdun is also on sale in the War Child UK's - Armistice bundle. 50% of the net revenue from this sale will be gifted to the charity for children affected by conflict.





Tannenberg is coming...


It won't be long until Tannenberg is available for purchase! The closed beta has been going well and we're eagerly looking forward to getting more feedback. Interested in seeing some first impressions? Check out this thread with several YouTuber preview videos: http://steamcommunity.com/app/633460/discussions/0/1483235412200762893/

Don't forget to add Tannenberg to your wishlist now - Verdun players will receive a loyalty discount at release!



Cheers!

Other Verdun News
---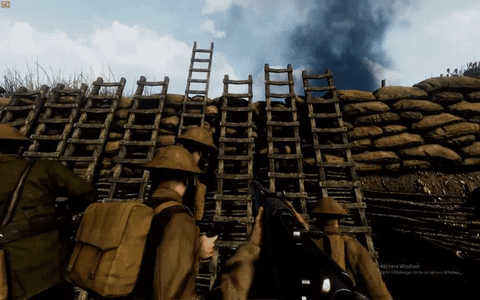 It's been a busy few weeks for us! Last Wednesday we released a big update, followed by some additional fixes on Friday. We are looking into implementing bots for Frontlines in Verdun, and we know some people have concerns about this. We've said a little about that below.
Verdun - May 17, 2018
---
Further Back