Week #45 Update
Posted by: treemengames on steam_community_announcements November 9, 2017


Hello there!

This week there is LOTS. We are very close to the release.



2 new levels



Let's start with the two remaining locations for the launch version of the game, Motor Bay and Golden Sands!

Motor Bay is dense urban map with lots of side streets, drainage canals and factories. Also included some train tracks that might or might not be clever to use! This is probably the hardest map in the game.

Golden Sands is a small casino city with very level design, so not much bumps here! Traffic is pretty heavy though on the main streets so good tip is to use the smaller side streets for quicker routes!



5 new cars



- Isoville
- Camel
- Freak Bus
- Road King
- Wanderer

Road King and Wanderer are unlocked after completing Golden Sands and are both some of the best cars in the game.



Other changes:


- Bugfixes and optimization
- Visuals improved on some of the maps
- New color grading for all the maps
- Arena is unlocked after completing Golden Sands



What's next?



Both of the new maps are still bit work in progress but we are very VERY near the finish line here,biggest thing still to be added is the final soundtrack. Let us know how the new stuff works for you and have a blast playing Pako 2!
Other PAKO 2 News
---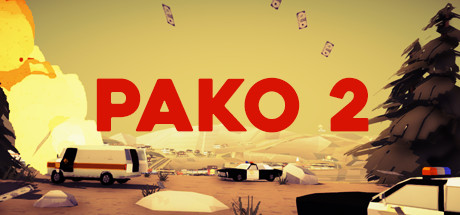 PAKO 2 - June 22, 2018
Download the latest patch and try playing in "Chase camera" / 3rd person view!
Further Back
Soundtrack is out! November 28, 2017
Update! November 23, 2017
New trailer video! November 15, 2017
Week #45 Update November 9, 2017
Week 44 update November 2, 2017
Week 43 update October 26, 2017
Week #42 Update October 18, 2017
Screenshot saturday! October 14, 2017
Week 41 update October 12, 2017
Week 39 update September 28, 2017
PAKO 2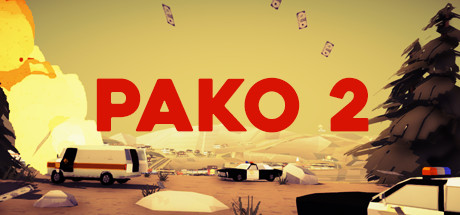 Arcade drive-by shooting action with heist game mechanics
Developer: Tree Men Games
Publisher: Tree Men Games