Update v.2.0
Posted by: CloudScapeGT on steam_community_announcements November 2, 2017
Hello!

We are glad to share with you the "Source" update for 80.08! The new version of the game includes new areas, new puzzles, new hidden trophies, a new ending and an updated trailer. Here are a few things to consider in order to explore the new content:

-Most of the locations in the first, second and fourth "rows" of the main map now have an alternate destination. Once you select the place you want to visit, another portal will open as shown in the image below. Make sure you don't miss any of the new areas! (there's also a new location of interest in the upper right corner of the map).



-We have included a new ending! You'll have to complete the main puzzles and all of the new challenges to activate some additional "objects" in the final area of the game.
-There's a new puzzle that involves 50.05. We wanted to make "another" link between the two games just in case you have not yet visited the "Place of Words". Hint: is there a special number related to the Words?
-We encourage you to watch the updated trailer to get a glimpse of some of the new things you'll be able to do in 80.08.

With the updated trailer and the version 2.0 of the game (in addition to the story update posted a few days ago), we think 80.08 and 50.05 represent more accurately the message and gameplay we initially wanted to share with you.

Best regards.
Other 80.08 News
---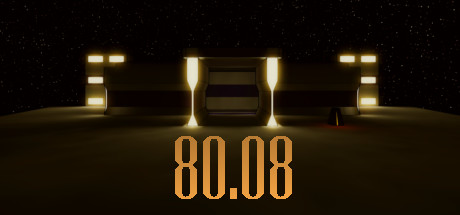 80.08 - March 14, 2019
We wanted to let you know that, unfortunately, we will stop selling 80.08 on the Steam Store. Due to many creative, personal and financial reasons, we can no longer keep updating the software, add more content to it or provide any support on this platform. You are still going to be able to play the game and should expect no change to the gameplay because 80.08 is primarily a traditional single-player off-line experience. If you have questions or comments, you can still contact us at [email protected]
Further Back
Update v2.2 July 31, 2018
[Beginning] April 6, 2018
Update v.2.1 February 2, 2018
Upcoming Updates January 8, 2018
Update v.2.0 November 2, 2017
[Blue Box and The Room] October 17, 2017
[Example] October 17, 2017
[Preliminary] October 17, 2017
Story Update October 17, 2017
Update (32bit and 64bit) September 7, 2017
80.08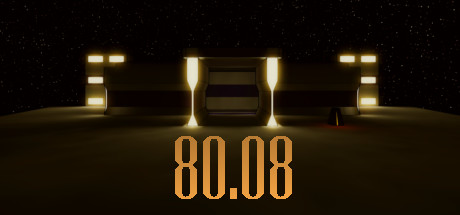 For unknown reasons, you find yourself trapped in a representation of your mind. As a prisoner, you are required to complete certain tasks to keep your sanity. Inside this cell, however, nothing is what it seems and confusion is your natural state.
Developer: CloudScapeGT
Publisher: CloudScapeGT