Week 43 update
Posted by: treemengames on steam_community_announcements October 26, 2017
Some new stuff added, bugs fixed and visual polishing done this week! Now in the game over screen, player gets notified of next unlockable item and also gets info if there's something to buy in the shop areas with the updated amount of money.

Just to remind you to check your crib (which btw can be found in Title menu > Progress) every now and then, we added a notifier in the title menu. :) It shows a small note if there's new furniture etc. gained.

Other things. "Extra life" perk felt too powerful so we removed it from the stack for now and added "Sidekick" perk instead. The new perk spawns a friendly helper car which joins the fight on your side.


Other PAKO 2 News
---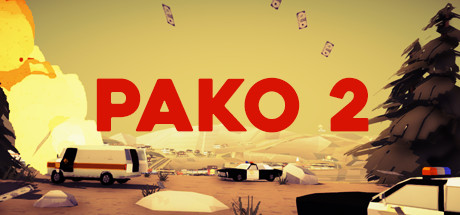 PAKO 2 - June 22, 2018
Download the latest patch and try playing in "Chase camera" / 3rd person view!
Further Back
Soundtrack is out! November 28, 2017
Update! November 23, 2017
New trailer video! November 15, 2017
Week #45 Update November 9, 2017
Week 44 update November 2, 2017
Week 43 update October 26, 2017
Week #42 Update October 18, 2017
Screenshot saturday! October 14, 2017
Week 41 update October 12, 2017
Week 39 update September 28, 2017
PAKO 2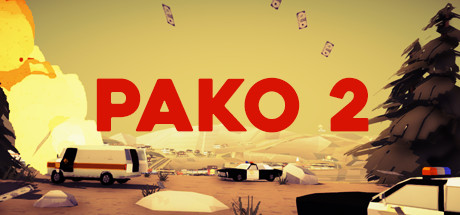 Arcade drive-by shooting action with heist game mechanics
Developer: Tree Men Games
Publisher: Tree Men Games