Relic Hunters Legend Web Comic Series, Part Two: "Forbidden Territory"
Posted by: flailingsalmon on steam_community_announcements September 22, 2017
Happy Friday, Hunters!

Today we released Part Two of our Web Comic Series, titled "Forbidden Territory." It's up now on Tapas, LINE WEBTOON, and Imgur!

Tapas: https://tapas.io/episode/827264
LINE WEBTOON: http://www.webtoons.com/en/challenge/relic-hunters-legend/list?title_no=111858
Imgur: https://imgur.com/a/Zk8gW
Imgur (Portuguese): https://imgur.com/a/121I9

On another happy note, we've reached our intended goal on Thunderclap thanks to your help! Now we want to see if we can get more people to know about our campaign. So we promise that if we can get it up to 500 supporters on Thunderclap, we will release Part Three of our Web Comic series early! You can go here (http://bit.ly/2ws3FLm) to help us reach our goal!

Thanks again for all of your love and support...you guys are awesome!
Other Relic Hunters Zero News
---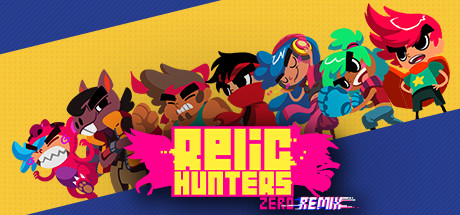 Relic Hunters Zero - May 7, 2020
To celebrate the release of Relic Hunters Zero: Remix on the Nintendo Switch, we're hosting a giveaway on the Akupara Games Twitter account! If you like and retweet the announcement post as well as follow @akuparagames on Twitter, you'll be entered for a chance to win a free Nintendo Switch Lite! We'll also be including a copy of Relic Hunters Zero: Remix! To enter, follow this link: https://twitter.com/akuparagames/status/1258411265556221957
Further Back
Relic Hunters Zero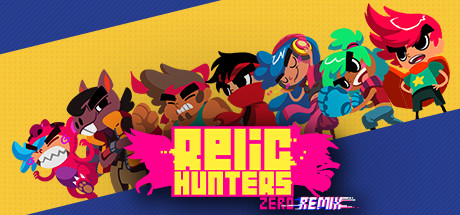 Relic Hunters Zero is a completely FREE dual-stick shooter about blasting evil space ducks and turtles with tiny cute guns. It's fast, it's tactical, and feels deliciously smooth to play. Unlock new weapons, characters and relics to defeat the Ducan Commander!
Developer: Rogue Snail
Publisher: Akupara Games