New game "Relic Hunters Legend" revealed!
Posted by: Mark Venturelli on steam_community_announcements September 14, 2017
Hey hunters,

We would like to thank you for your continued and loyal support for Relic Hunters Zero – we couldn't have asked for more amazing fans! It is our hope that we can continue to meet your expectations in all that we do, and we a believe we are on track to exceed those expectations by officially announcing our new expansion into the Relic Hunters universe: Relic Hunters Legend!

Below is the first glimpse of a much more ambitious game, something we've always wanted to make: a full-blown online RPG with 3D environments, cooperative multiplayer, immersive story, tons of guns to collect, and yes…even more space ducks to shoot!

YouTube: https://youtu.be/g6KE_rxccEE


The game is currently under development. If you want to play it early and support us, please join in our Kickstarter, coming October 5th.

Sign up to our official newsletter to unlock the Mini-Soundtrack right now! http://www.relichunters.com.br/

Game Features:
* Play for free, forever
* Online cooperative play for up to 4 players
* Next-generation of top-down shooter combat
* Gorgeous visuals with innovative 2D/3D mix
* Touching Tale of Friendship and Time Travel
* Full 3D environments and verticality
* Deep RPG systems
* 4K Resolution, Unlocked framerates, 21:9 support

Along with revealing the gameplay trailer, we'll also be releasing a three-part Web Comic series, with each part being revealed each week leading up to the game's Kickstarter campaign, until our launch on October 5, 2017. We're hoping to have a closed beta ready by 2018, with full PC and console release scheduled for 2019. First issue comes this Friday (15th)!

There's still much more to come :) Thank you for taking this ride along with us!

Cheers,

~Mark, Betu and the Relic Hunters team
Other Relic Hunters Zero News
---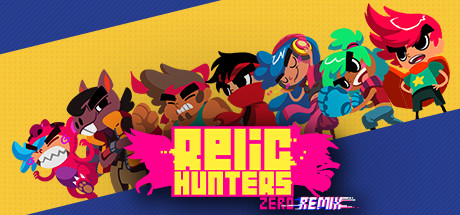 Further Back
Relic Hunters Zero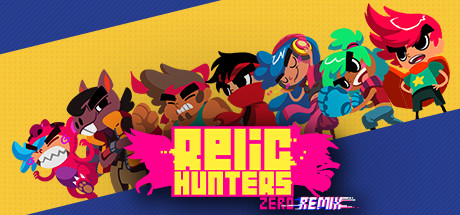 Relic Hunters Zero is a completely FREE dual-stick shooter about blasting evil space ducks and turtles with tiny cute guns. It's fast, it's tactical, and feels deliciously smooth to play. Unlock new weapons, characters and relics to defeat the Ducan Commander!
Developer: Rogue Snail
Publisher: Akupara Games