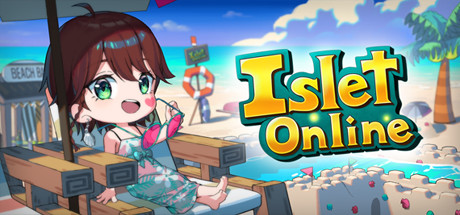 Score: 0
Recommendations: 345 / Metacritic: 0
Islet Online game
Released: February 1, 2016
Store Hub Workshop SteamDB Steam Charts Homepage
Islet Online is a sandbox-style MMORPG.
It is all about digging and placing bricks to build your own land. And with various materials from wildlife, bricks can be combined to make useful items, too. Whenever you act, your character gets experience.
Update 2018-02-13
Posted by: yk400 on steam_community_announcements February 13, 2018
Lunar New Year Event





We decided to hold a New Year's Day event.
1 + 1 Block event is started. You can get two blocks at a time by taking a block in the resource map. However, bricks that are just planted not apply.





If you are lucky, you will get 3 blocks at a time.



This event runs from February 13th to 19th.



Added


Tteokguk
A traditional Korean food called Tteokguk was added.





This food can be cooked in a simple oven.



Block chats
Recently, some users have interrupted the play of other users by improper chatting. So we've added a chat blocking feature.
If you click on the user name you want to block in the chat window and click Block Chat, you will not be able to see the chat from the blocked user.





If you want to unblock chat, you can type '/deleteban' in the chat window.





Improved


Dismantling a storage box.
Now, when you dismantle your storage box, if there is no empty slot in your inventory, it will stop the disassembly and display the message window.
At this time, it is necessary to have an enough empty slot in your inventory, and if disassembly is performed again, the storage box will be disassembled.



Farm
The probability of success increased when cultivation was terminated.

Other Islet Online News
---
---