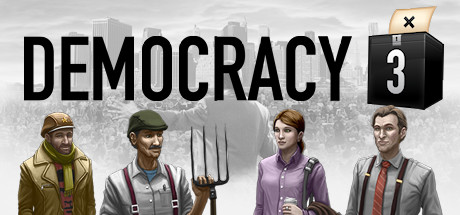 Score: 1,428,934
Recommendations: 5302 / Metacritic: 70
Democracy 3 game
Released: October 14, 2013
Publisher: Positech Games
Store Hub Workshop SteamDB Steam Charts Homepage
Have you ever wanted to be president? or prime-minister? Convinced you could do a better job of running the country? Let's face it, you could hardly do a worse job than our current political leaders.

Crime, Unemployment, National Debt, Terrorism, Climate Change...Have you got the answers to the problems that face western industrialized nations? Here is your chance to find out...
Updated to new unicode build 1.3 (Windows)
Posted by: cliffski on steam_community_announcements November 14, 2017
Hi everyone! We just updated the windows build of the game so that its now the new unicode build, which means it supports a lot more languages. The new language list is...




English

German

Spanish

French

Italian

Polish

Portugese

Russian

Chinese



Soon we will have the Linux & OSX versions translated over, at which point we will simplify everything into one build, and you wont have to care what language steam is set to. Please note we do not *yet* have French translations for the DLC, but everything else is in every language!

MAKE SURE you have the language pack for windows installed for the language you want to use, as the system uses the system fonts, and if they are not installed you wont see anything!
Other Democracy 3 News
---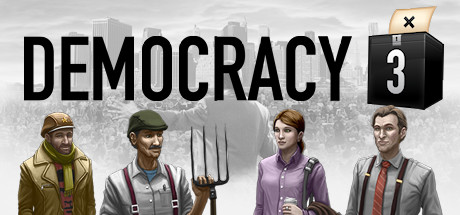 Hi all. As we did last year, we are commemorating remembrance day (veterans day in the US) and donating 100% of the developer revenue from this game to War Child for the next week.
Democracy 3 - November 6, 2017
---